There are many phones under $500 that offer great performance and features, but how do you choose the best one for your needs? In this article, we'll review some of the top smartphones under $500, based on design, specs, camera, battery life, software, and more. 
Whether you want an iPhone, an Android, or something in between, we've got you covered.
iPhone SE (3rd Generation): The best-value iPhone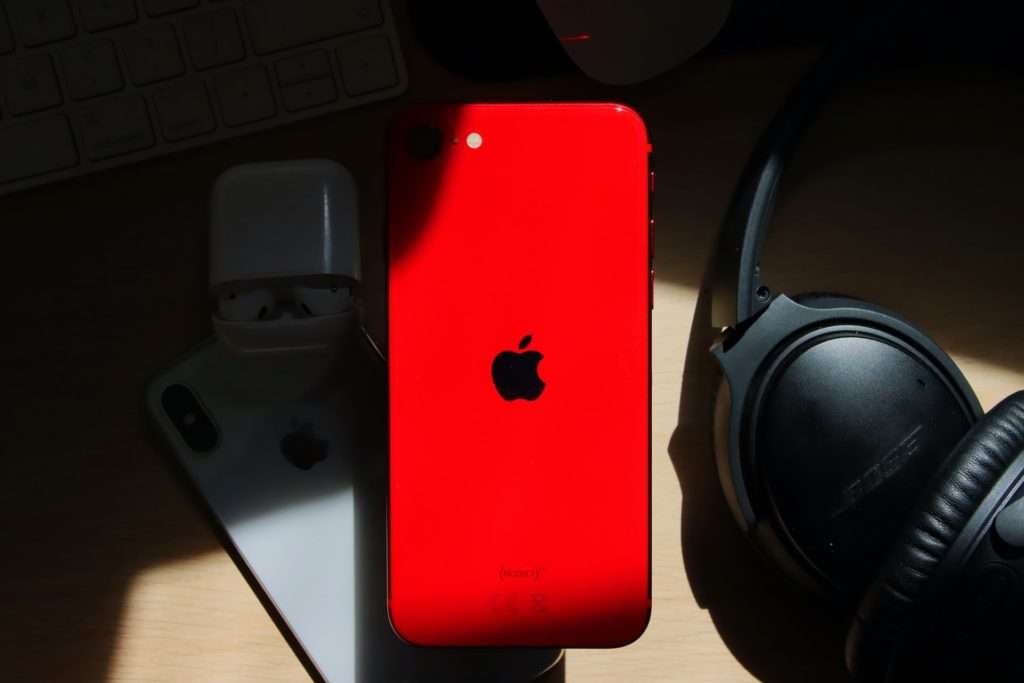 If you're someone who loves Apple's ecosystem and prefers iOS, then the iPhone SE (3rd Generation) is the phone for you, especially if you're looking for a device that's affordable yet powerful.
This phone comes packed with features, including a 4.7-inch LCD screen with Touch ID, which lets you easily unlock your device with just a touch of your finger. Plus, with a 12MP rear camera that has Deep Fusion processing, photos look stunningly sharp and clear. The 7MP selfie camera is adequate for taking selfies and video calls.
But what really sets the iPhone SE (3rd Generation) apart is the A15 Bionic chip, which provides fast performance and smooth gaming. This means you can run multiple apps, play games, and stream videos without any lag. And if you love the convenience of wireless charging, you'll be happy to know that this phone supports it.
The iPhone SE (3rd Generation) also has an IP67 water-resistance rating, which means it can withstand being submerged in up to 1 meter of water for up to 30 minutes. So, you can use it in the rain or take it to the beach without worrying about damage.
Finally, the phone comes with 64GB, 128GB, or 256GB of storage, depending on your needs. And as a bonus, you'll receive at least four years of software updates from Apple, which means you can enjoy the latest features and security updates for years to come.
Overall, the iPhone SE (3rd Generation) is an excellent choice for anyone who wants a powerful and feature-packed phone that won't break the bank.
Google Pixel 6a: The best all-around mid-range phone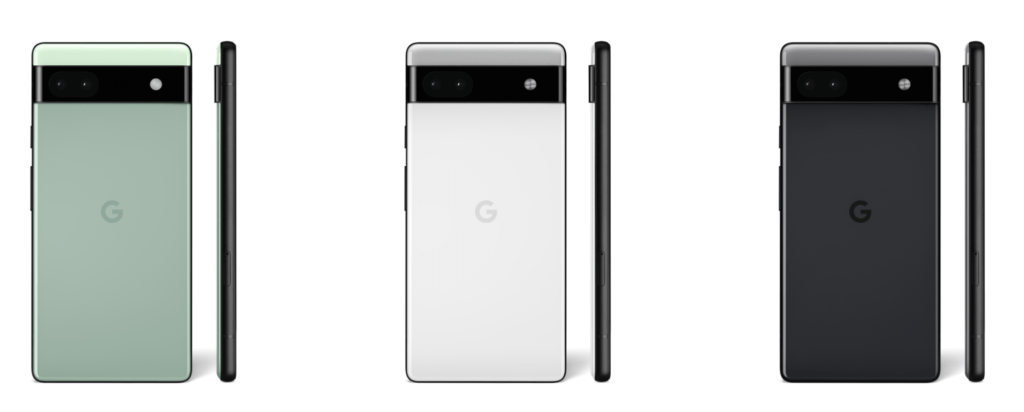 The Pixel 6a presents significant improvements over its predecessor, the Pixel 5A. The device features a 6.1-inch OLED screen, a 12MP main camera, a 12MP ultrawide camera on the back, and an 8MP selfie camera on the front. 
The Pixel 6A also runs on Google's own Tensor chip, delivering fast and smooth performance; As well as advanced photo-processing features like Night Sight and Portrait Mode. 
Packed inside is a 4,410mAh battery that can last the whole day and supports 18W fast charging. 
Additionally, the Pixel 6a comes with 128GB of storage, and it will receive at least three years of software updates from Google.
Samsung Galaxy A53: Samsung's best-value phone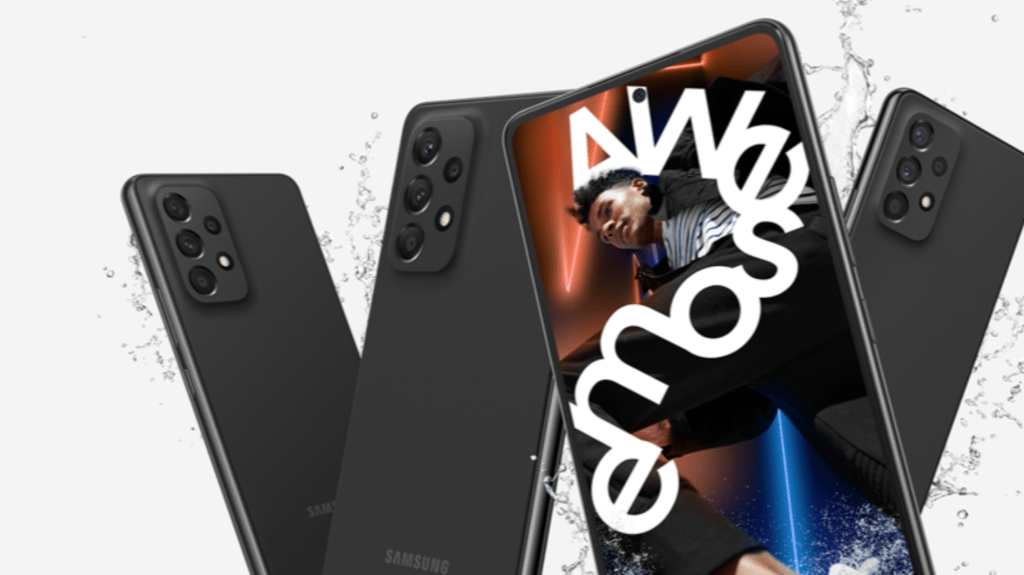 While Samsung has recently launched the A54, the Galaxy A53 remains a strong contender for those seeking a budget-friendly smartphone that delivers impressive performance. With its 6.5-inch Super AMOLED display boasting a 120Hz refresh rate, this device is a feast for the eyes. On the back, the quad-camera setup includes a 64MP main camera, a 12MP ultrawide camera, a 5MP macro camera, and a 5MP depth camera. The front-facing camera is equally impressive with a 32-megapixel sensor.
Under the hood, the Galaxy A53 packs an Exynos 1280 processor that delivers solid performance given its price point. It also comes equipped with a 5000mAh battery that supports 25W fast charging – unfortunately, it doesn't have wireless charging.
The Galaxy A53 comes in two variants: one with 6GB of RAM (128GB storage) and another with 8GB of RAM (128GB or 256GB storage). However, international markets may have different configurations.
Samsung has also committed to providing at least four years of software updates for this device, which is a bonus for those who want a device that stays up-to-date with the latest features.
All in all, the Galaxy A53 is an excellent choice for anyone in the market for a budget-friendly smartphone that doesn't skimp on features or performance.
Motorola Edge (2021)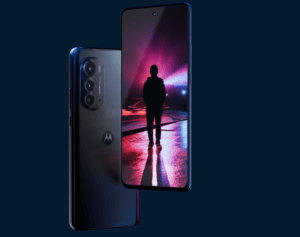 The Motorola Edge (2021) is Motorola's attempt to compete with other flagship phones at a lower price point. The device features a 6.8-inch LCD screen with a fast 144Hz refresh rate, providing a smooth and seamless display experience.
When it comes to the camera system of this device, it's not exactly mind-blowing, but it's not too shabby either. On the back of the phone, there are three cameras – a 108MP main camera, an 8MP ultra-wide camera, and a 2MP depth camera. For selfie lovers, the phone also has a 32MP front camera for crisp and clear self-portraits.
The Motorola Edge runs on the Snapdragon 778G processor, which is capable of handling most apps. It also has a massive 5,000mAh battery that supports 30W fast charging. 
With 8GB of RAM and 256GB of storage, the Motorola Edge (2021) provides ample space for all your apps, files, and media. It's an excellent choice for those looking for a mid-range smartphone that doesn't break the bank.
Update: The Motorola Edge 2022 is a better option for those interested in the 2021 version.
OnePlus 8T: Great value-for-money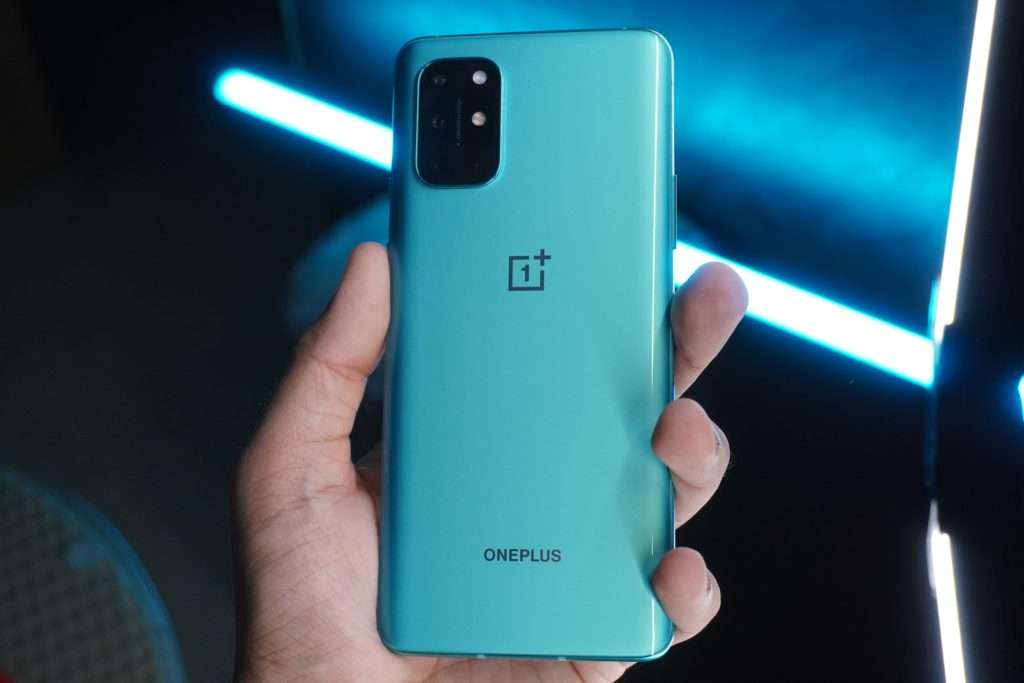 The OnePlus 8T is one of the older phones on this list, but it still offers great value for money. It has a 6.55-inch OLED display with a smooth 120Hz refresh rate, a quad-camera setup on the back with a 48MP main camera, a 16MP ultrawide camera, a 5MP macro camera, and a 2MP monochrome camera.
Galaxy S20, iPhone 11 Pro and Pixel 6
When it comes to getting the most bang for your buck, older flagship devices are a great option. Despite their age, they still offer high-end build quality, impressive camera systems, and powerful hardware that can keep up with today's standards. In other words, you can enjoy top-of-the-line features and performance without breaking the bank.
Galaxy S20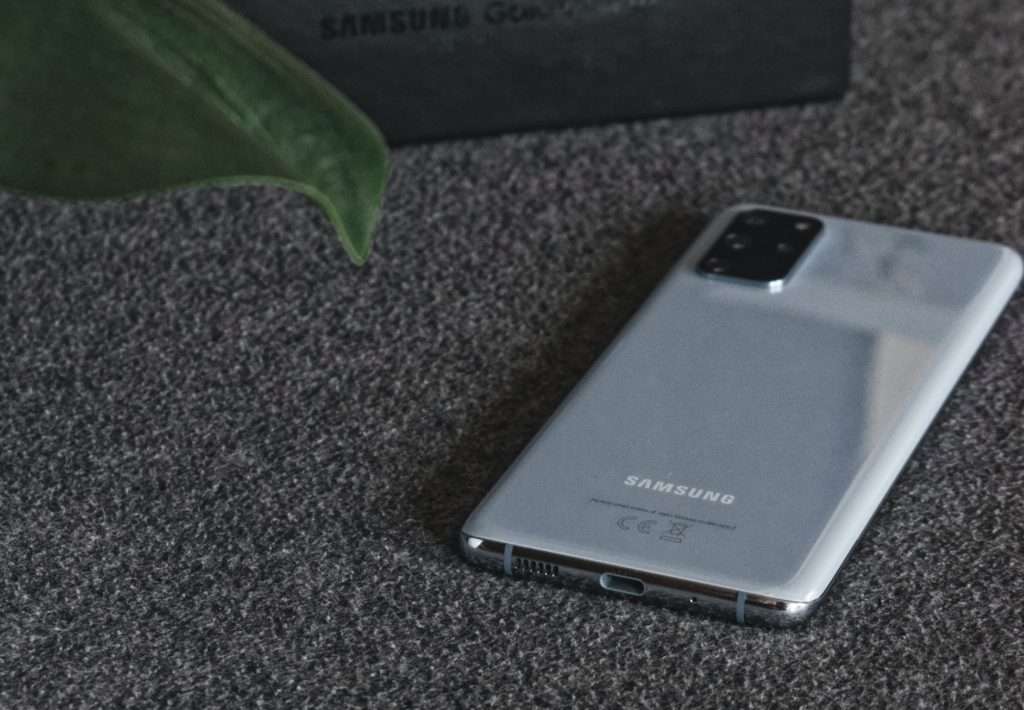 The Galaxy S20 is still a great choice for smartphone buyers, even with newer models available. Here's why:
It has a stunning 6.2-inch Dynamic AMOLED 2X display with a 120Hz refresh rate, which makes everything look smooth and vibrant.
It supports 5G network, so you can enjoy fast and reliable connectivity wherever you go.
It has a versatile camera system with a 12MP wide-angle lens, a 64MP telephoto lens with 3x hybrid zoom, and a 12MP ultra-wide lens with a 120-degree field of view. You can also record 8K videos and take high-resolution stills from them.
It has a powerful Snapdragon 865 processor and 8GB/12GB of RAM, which can handle any task or game.
It has a large 4000mAh battery that can last all day, and supports 25W wired and 15W wireless charging.
The Galaxy S20 is a phone that offers premium features at an accessible price point, especially now with the price drops.
iPhone 11 Pro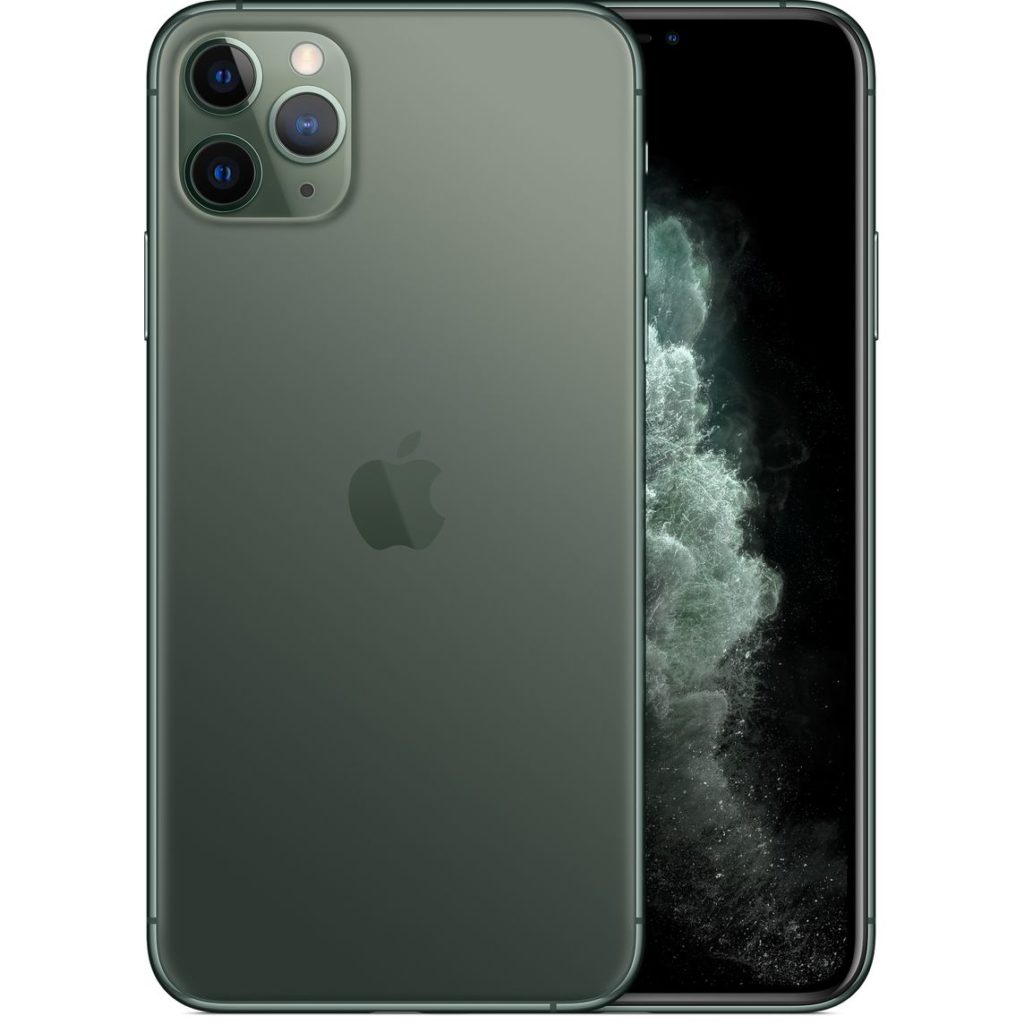 The iPhone 11 Pro is a top-of-the-line smartphone that continues to impress even in today's fast-paced tech world. With its impressive build quality and robust software, it's no surprise that the iPhone 11 Pro is still a favorite among users.
One standout feature of the iPhone 11 Pro is its triple-lens camera system. With ultra-wide, wide, and telephoto lenses, users can capture stunning photos and videos from different perspectives. And with the night mode feature, low-light photography is enhanced, while the portrait mode creates professional-looking bokeh effects.
Another impressive feature is its Super Retina XDR display. Offering high-resolution, high-contrast, and high-brightness viewing, the display supports HDR10 and Dolby Vision content, and incorporates True Tone and Haptic Touch technologies.
Under the hood, the iPhone 11 Pro is powered by the A13 Bionic chip, delivering fast performance and smooth multitasking. The chip also enables advanced features like Face ID, Animoji, Memoji, and neural engine.
With a long-lasting battery, the iPhone 11 Pro can last throughout the day. And it supports wireless charging and fast charging with an 18W adapter.
Finally, the iPhone 11 Pro boasts a durable design that is water-resistant up to 4 meters for 30 minutes and dust-resistant. It also comes in four elegant colors: gold, space gray, silver, and midnight green. 
Pixel 6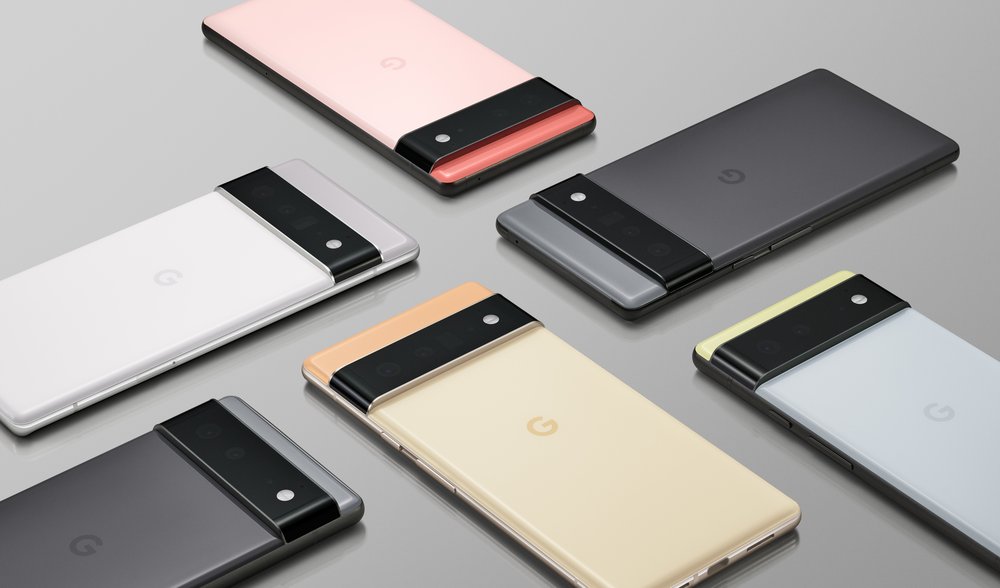 The Pixel 6 is a phone that truly stands out among its peers, with an array of innovative features that make it a worthwhile investment in today's tech-savvy world.
One of its most impressive features is the Tensor chip, which is Google's very own processor that provides lightning-fast performance for AI and machine learning tasks. Whether it's voice recognition, photo processing, translation, or anything else, the Tensor chip makes it all happen seamlessly.
Another standout feature is the Pixel 6's display, which boasts a gorgeous 6.4-inch OLED screen with a 90Hz refresh rate that adapts to whatever you're viewing. With minimal bezels and vibrant colors, it offers an immersive viewing experience.
Of course, we can't forget about the cameras, which are another major selling point for the Pixel 6. With a 50MP wide lens, a 12MP ultrawide lens, and an 8MP selfie camera, you'll be able to capture stunning photos and videos with ease. Google's advanced computational photography with features like HDR+, Night Sight, and Portrait Mode makes it even easier to snap the perfect shot.
Battery life is average but should last throughout the day. It also supports both wireless and wired charging and even reverse wireless charging, so you can share power with other devices.
Last but not least, the Pixel 6 runs on the latest and most secure version of Android. It also comes with exclusive features for Pixel users, like Feature Drops, Live Translate, and Adaptive Sound, to name just a few.
All of these features and more make the Pixel 6 a truly impressive phone that's well worth the investment in 2023. So if you're looking for a smart, powerful, helpful, and environmentally-friendly phone, it's not a bad time to get one.
---
Disclosure: Vividbay is a participant in the Amazon Associates Program. We may earn a commission from qualifying purchases.