If you're on the hunt for a versatile wearable that can keep you connected while also delivering your favorite tunes, the Huawei Watch Buds might just fit the bill. 
This weird hybrid smartwatch combines the best of both worlds, boasting a chic and streamlined smartwatch design along with a pair of compact earbuds that tuck away neatly inside the watch case.
But how do they compare to other smartwatches and earbuds on the market today?
Smartwatch features and earbuds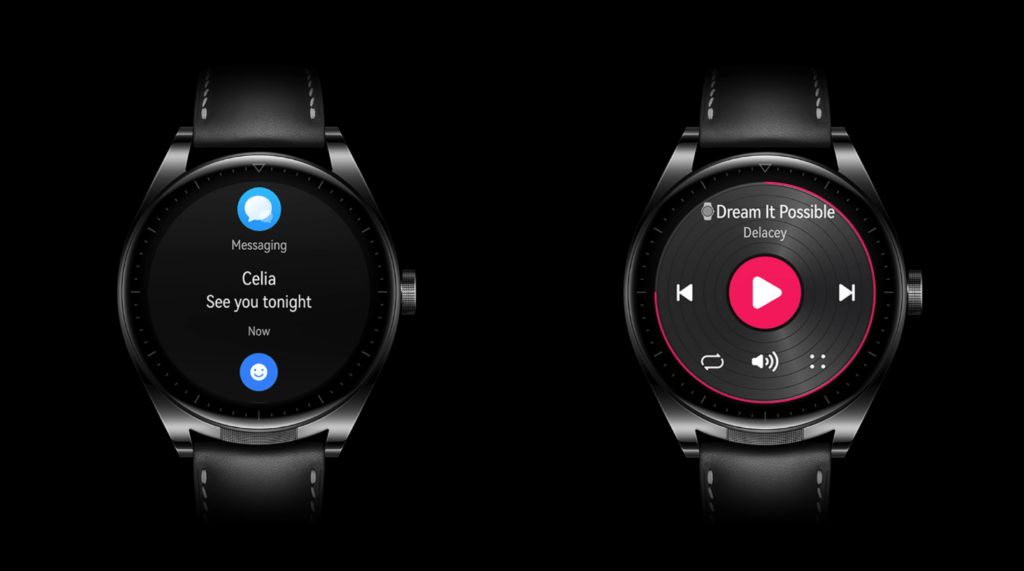 The Huawei Watch Buds is a smartwatch that is anything but a gimmick. With Huawei's Harmony OS, it boasts an impressive range of features that make it a fully functional smartwatch. From fitness tracking to heart rate monitoring, SpO2 measurement, sleep tracking, notifications, and music playback, it has the essentials.
The watch's 1.43-inch AMOLED display is bright and colorful, while the stainless steel case is both durable and elegant. Additionally, the comfortable and easy-to-swap 22mm leather strap is a nice touch that adds to the overall appeal.
But what really sets the Huawei Watch Buds apart is the earbuds hidden within the watch case. With a magnetic attachment and a weight of only 4 grams each, they're lightweight and easy to insert. Plus, the silicone ear tips come in three sizes and fit snugly, while the touch controls make it easy to adjust volume, play/pause music, answer/reject calls, and activate the voice assistant.
The earbuds also have adaptive identification technology that automatically detects which earbud is in which ear and switches the left and right channels accordingly. And with active noise cancellation (ANC) that blocks out ambient noise and enhances sound quality, music can be enjoyed without any distractions. 
Battery life is below average and is rated up to 4 hours on a single charge and up to 16 hours of extra battery life from the watch case.
Pros
Works on both iOS and Android
Unique design
Versatile (Earbuds fit within the smartwatch)
Cons
Expensive
The watch doesn't have water resistance when opened
Bulky
Specs
1.43 inches AMOLED display (466 × 466, PPI 326)
Harmony OS
Acceleration sensor, gyroscope sensor, optical heart rate sensor, ambient optical sensor, hall effect sensor, capacitive sensor, bone conduction component
Wireless charging
Earbuds are IP54 rated
Is the Huawei Watch Buds worth it?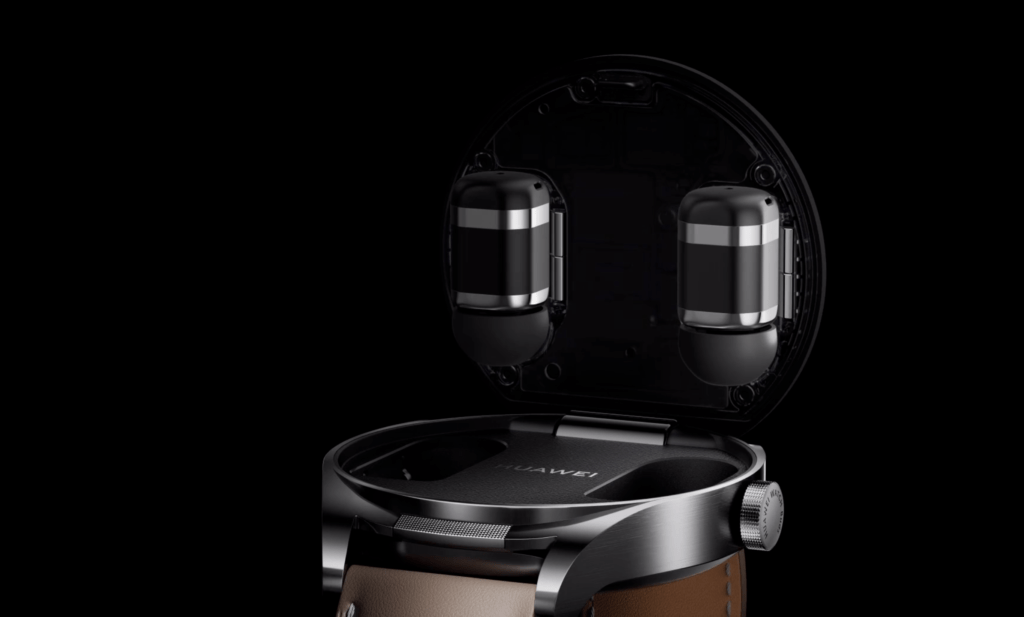 The Huawei Watch Buds is a unique product that offers convenience and versatility for users who want to have both a smartwatch and a pair of wireless earbuds at their disposal. The watch and the earbuds work seamlessly together, and can also be used independently. 
However, the Huawei Watch Buds is not without its drawbacks. The watch is not water-resistant, meaning you can't wear it while swimming or showering. The watch is also quite expensive, costing over $400, which is more than some of the premium smartwatches from Samsung and Apple. 
The Huawei Watch Buds is a novel idea that I love, but it's not quite there yet. It's a great device for people who value convenience and innovation, but it may not be worth it for people who are looking for more features or better value. But if you do have the extra cash, then why not!
---
Disclosure: Vividbay is a participant in the Amazon Associates Program. We may earn a commission from qualifying purchases.