For Android users, it's common to notice a gradual decline in device performance over time. This sluggishness is often due to the accumulation of cache files, temporary data stored by apps to boost their functionality. While cache files are useful, an excessive amount can consume your device's storage space, potentially impacting its speed and battery life. The solution? Clearing your cache. In this article, we'll show you a convenient and efficient way to clear cache in bulk using the open-source "Cache Cleaner" app.
How Cache Cleaner works
Since Android 6 (Marshmallow), Google has restricted the option to clear the cache of all apps at once. This means Android users can no longer clear the cache of all their apps simultaneously. Instead, users must manually navigate to each app's "App Info" screen, find the "Storage" menu, and then select the "Clean cache" button. This process can be time-consuming and cumbersome.
Cache Cleaner simplifies this process by providing a list of installed apps on your device and using the Accessibility service to automate cache-clearing steps. This makes cache cleaning much more convenient and efficient. Additionally, Cache Cleaner offers customizable app lists, allowing you to create personalized lists of specific apps to selectively clear the cache of only the apps you choose. This flexibility ensures you have full control over your cache-clearing efforts.
How to Use Cache Cleaner
Step-by-step process of using "Cache Cleaner" to bulk clear cache on your Android device:
Step 1: Download and install "Cache Cleaner" from the F-Droid Store, an app store that offers open-source apps. If you don't have F-Droid already, you can download it from their website.
Step 2: Once "Cache Cleaner" is downloaded and installed, open the app. You'll see options to clear the cache of user apps, system apps, or all apps.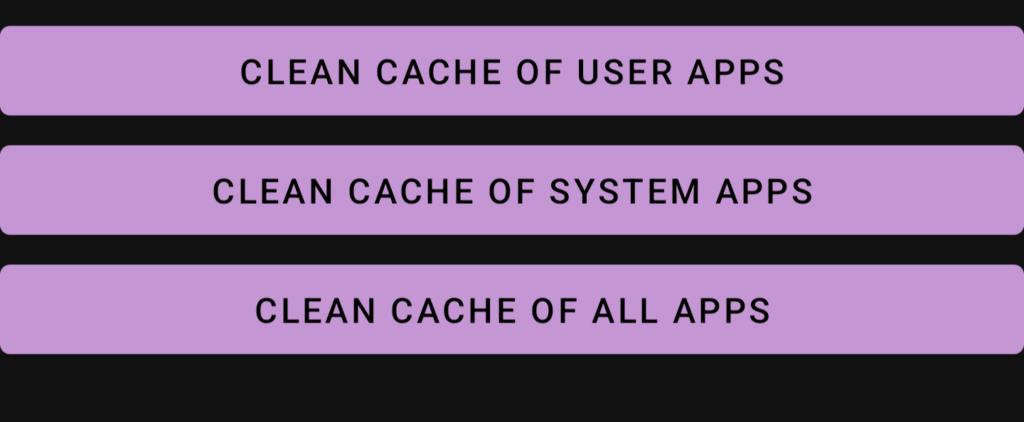 Step 3: You will be prompted to grant accessibility permissions to the app. Simply follow the on-screen instructions to do so.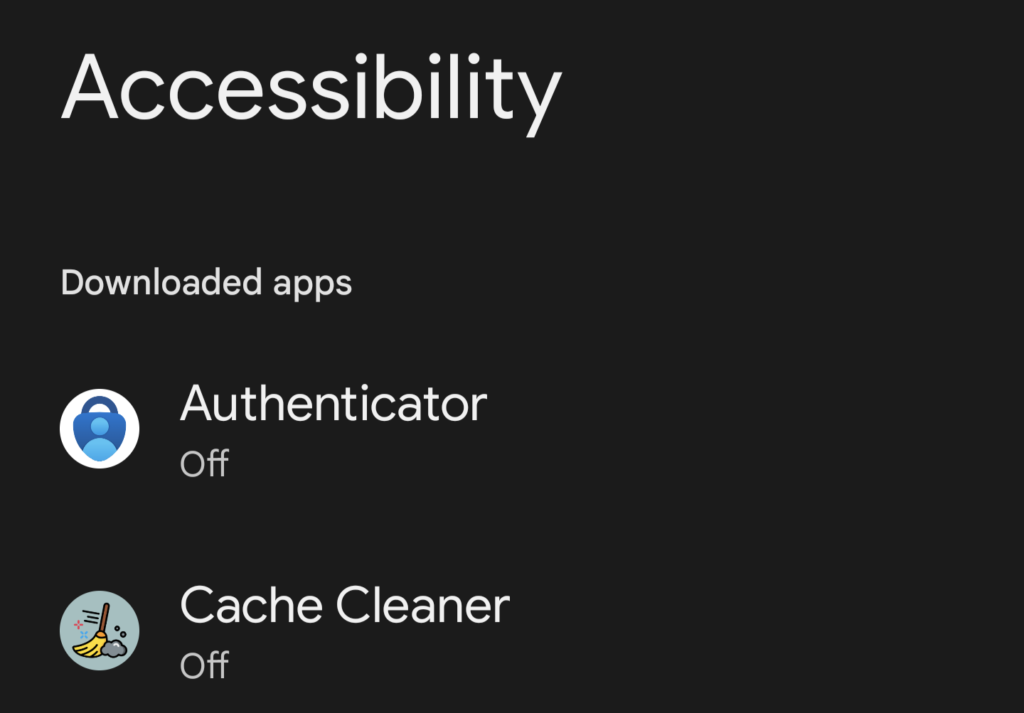 Step 4: Return to the "Cache Cleaner" app, and you'll see a list of apps along with their cache sizes. You can tap on individual apps to select them or use the bulk select option located at the bottom right of the screen.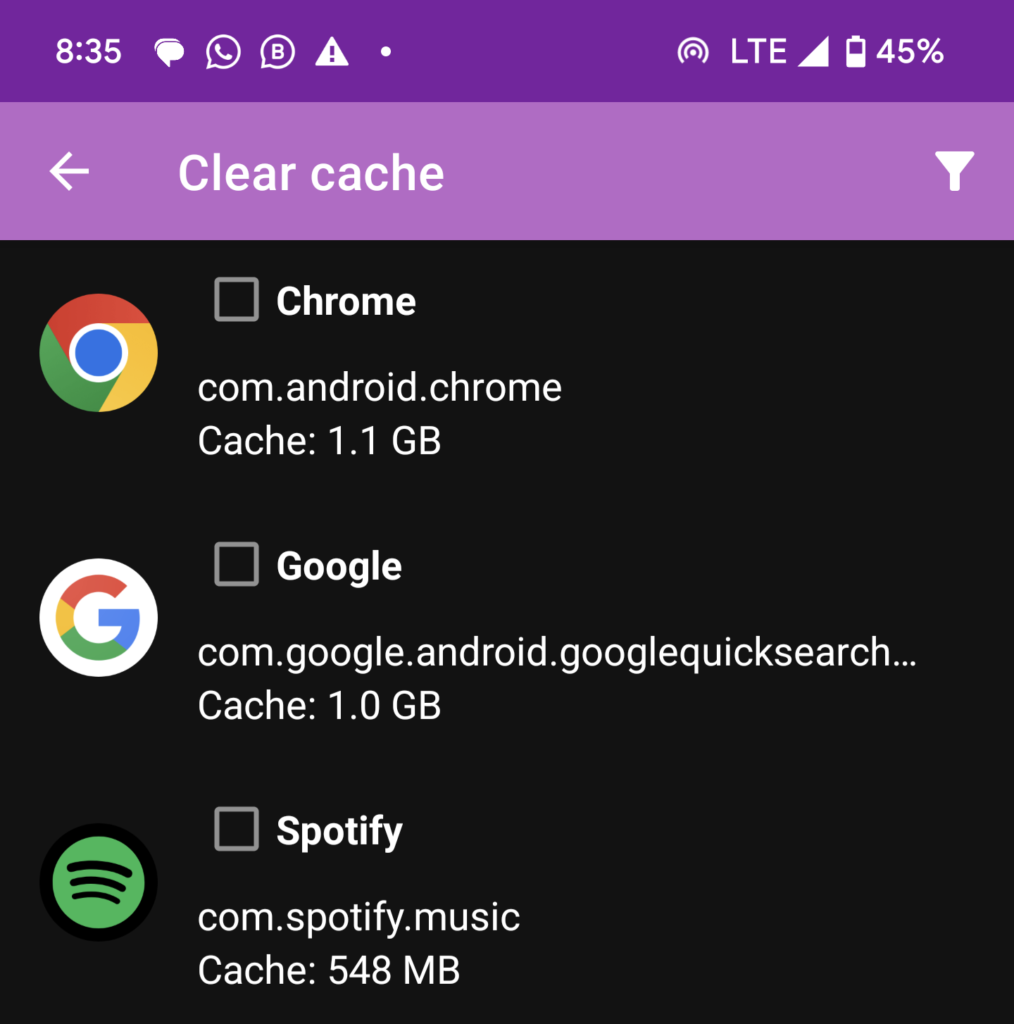 Step 5: To delete all cache files in bulk, tap the "Clean" button at the bottom right of the screen. The process will commence.
Step 6: Wait for the app to finish deleting the cache files. Once completed, you will receive a message informing you of the amount of space you've freed up and the remaining cache on your device.
Step 7: You can repeat this process as often as needed to maintain your device's smooth and efficient performance.
By following these steps, you can effectively clear the cache on your Android device using "Cache Cleaner," an open-source app that respects your privacy and security.
In summary 
Cache files are a crucial part of your device's functionality, but an excessive buildup can hinder its performance. "Cache Cleaner" simplifies the process of clearing cache, helping you maintain your device's optimal performance. We hope this guide has been helpful and informative. If you have any questions or feedback, please feel free to leave a comment below. 
Additional Tips for Android Users
Now that you've learned how to use the "Cache Cleaner" app, here are some additional tips to keep your Android device running smoothly:
Regular Maintenance: Make it a habit to clear your cache periodically, perhaps once a month, to ensure your device remains snappy and responsive.
Uninstall Unused Apps: Removing apps you no longer use can also free up space and reduce the amount of cache data accumulating on your device.
Update Apps: Keeping your apps up to date ensures that you have the latest features, bug fixes, and performance improvements. Updated apps often have more efficient caching mechanisms.
Manage Background Apps: Some apps run in the background and continually accumulate cache data. Keep an eye on these apps in your device's settings and restrict background activity for those you don't need to be constantly active.
Clear Browser Cache: In addition to app caches, web browsers also accumulate cache data. Periodically clearing your browser's cache can improve your browsing experience.
Remember, a little maintenance can go a long way in keeping your Android device running smoothly, and "Cache Cleaner" is a valuable tool in your arsenal to achieve this. Enjoy your optimized Android experience!
---
Disclosure: Vividbay is a participant in the Amazon Associates Program. We may earn a commission from qualifying purchases.