Unlike Windows, Mac OS does not have a built-in option to capture the system audio. However, there is a workaround that you can use to achieve this goal: using a virtual audio driver called Blackhole.
Blackhole is a free and open-source software that creates a virtual audio device on your Mac OS. It can route any audio input to any audio output, including itself. This means that you can use Blackhole to send the sound from your Mac OS to a recording software, such as QuickTime Player or Audacity.
In this blog post, we will show you how to install and use Blackhole to record internal audio on Mac OS. Here are the steps:
1. Download and install Blackhole 
Download Blackhole from its official website.
2. Install the app
After downloading the app, proceed to install it. Please note that Blackhole cannot be used as a standalone app, and it will not appear in the app tray. Rest assured, this is perfectly normal.
3. Setup Blackhole
In this test, we'll use QuickTime Player for capturing system audio.
Before we begin, head on to System Settings and click on Sound. Once sound settings open, click on Blackhole 2ch as sound output.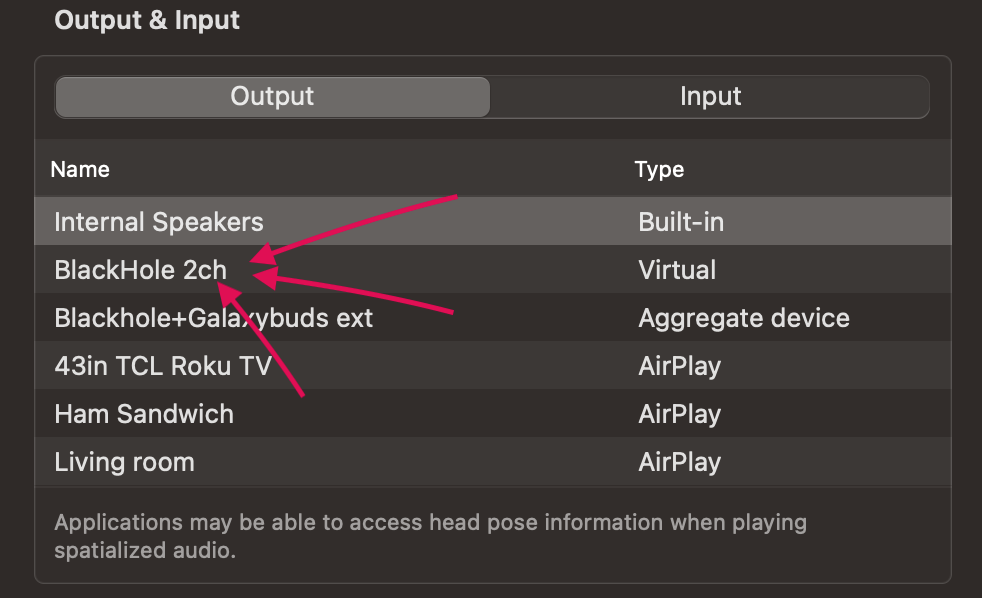 You will notice that there is no longer audio from the speakers. This happens because we changed the output to Blackhole 2ch. 
Now open QuickTime Player and select New Audio Recording

Once the recorder opens, change the microphone to Blackhole 2ch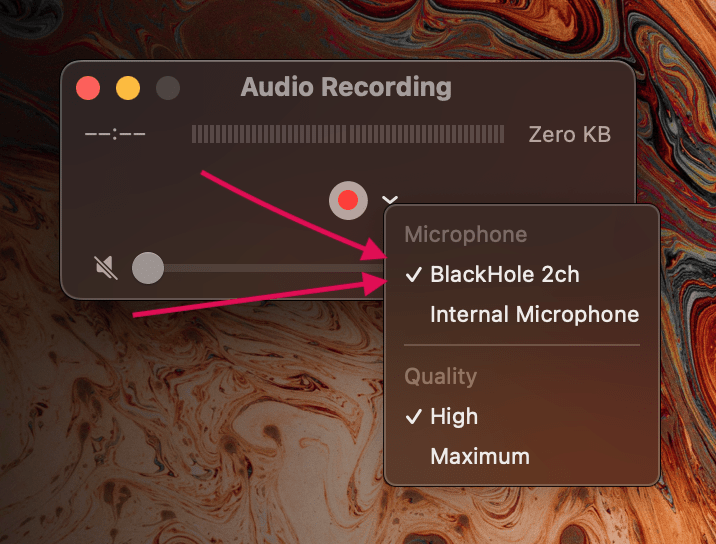 Click the record button to start recording. The only caveat is that you won't be able to hear anything while recording. Once the recording is done and saved, change the sound output back to Internal speakers to hear the recording.
While this can be good enough for some people, it's inconvenient when there is no sound. To get both internal speakers and Blackhole working together, follow the steps below.
4. Open Audio MIDI Setup
Open the Audio MIDI Setup app on Mac OS. You can find it in Applications > Utilities or by using Spotlight search.
In the Audio Devices window, click on the + icon at the bottom left corner and select Create Multi-Output Device.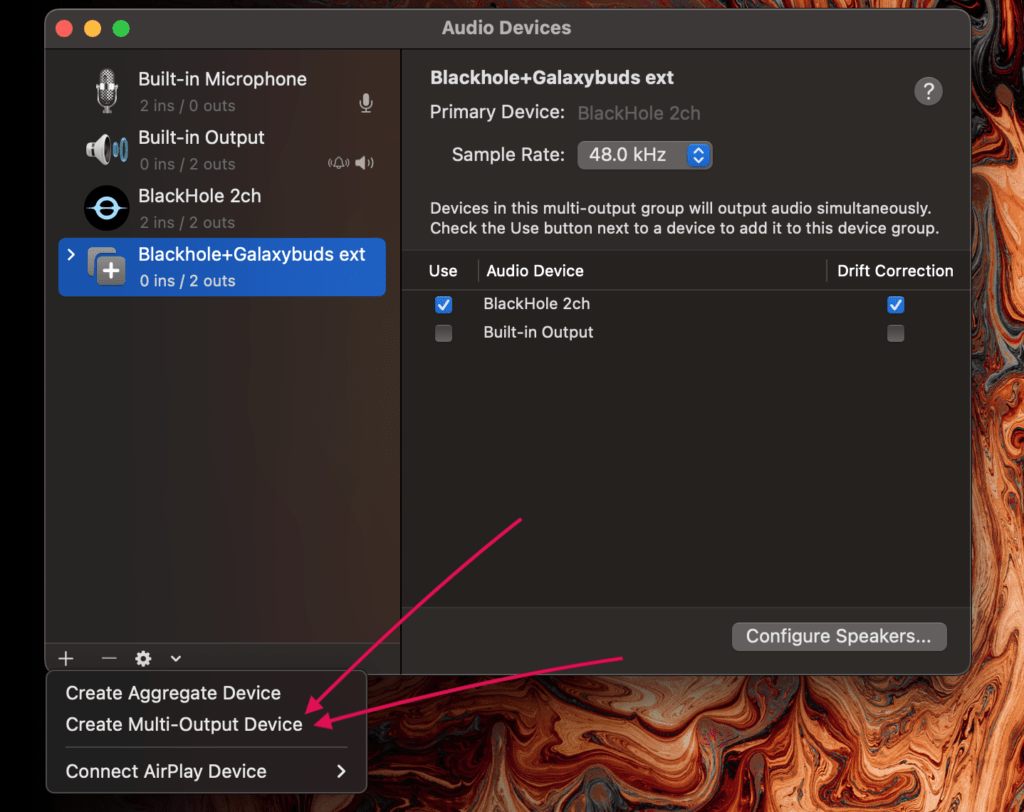 In the Multi-Output Device window, check the boxes next to Built-in Output and Blackhole 2ch. You can also rename the device by double-clicking on its name.

Click on the gear icon at the bottom left corner and select Use This Device For Sound Output. This will make Mac OS play sound through both your speakers and Blackhole.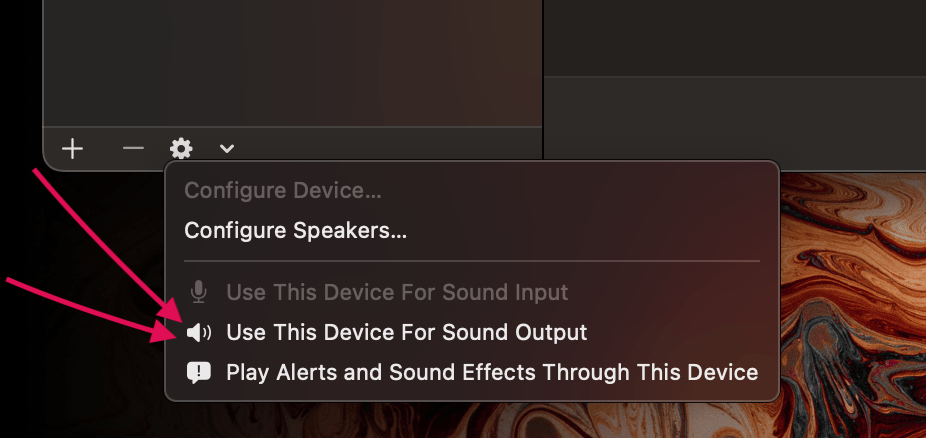 Note: If you want to record internal audio and also use the built-in mic to do voiceovers while recording, you can repeat the process above, but this time select "Create Aggregate device" instead of "Multi-Output device".
5. Record audio
Open the recording software of your choice, such as QuickTime Player or Audacity. Make sure that the input device is set to Blackhole 2ch. You can check this in the preferences or settings of your recording software.
Start playing the sound that you want to record on your Mac OS, such as a video or an app. Then start recording. Stop when it's done.
That's it! You have successfully recorded internal audio on Mac OS using Blackhole. You can use this method for various purposes, such as creating tutorials, podcasts, or music mixes. Just remember to switch back to your normal output device when you are not recording, otherwise, you might experience some latency or feedback issues.
---
Disclosure: Vividbay is a participant in the Amazon Associates Program. We may earn a commission from qualifying purchases.