The TV version of the YouTube app has been the same for as long as I can remember. There's been a couple of updates here and there throughout the years, but nothing substantial.
YouTube TV has recently undergone a major redesign, featuring a sleek new interface and added functionality. One highly requested feature that has been implemented is the inclusion of comments on videos, eliminating the need for a separate device to read other people's thoughts.
Steps to view YouTube comments on tv.
This guide will work on any device that has the YouTube TV app, including but not limited to Playstation, Roku, Xbox, Android TV, and other Smart TVs with the YouTube app.
 Open a video
 Click on the video's title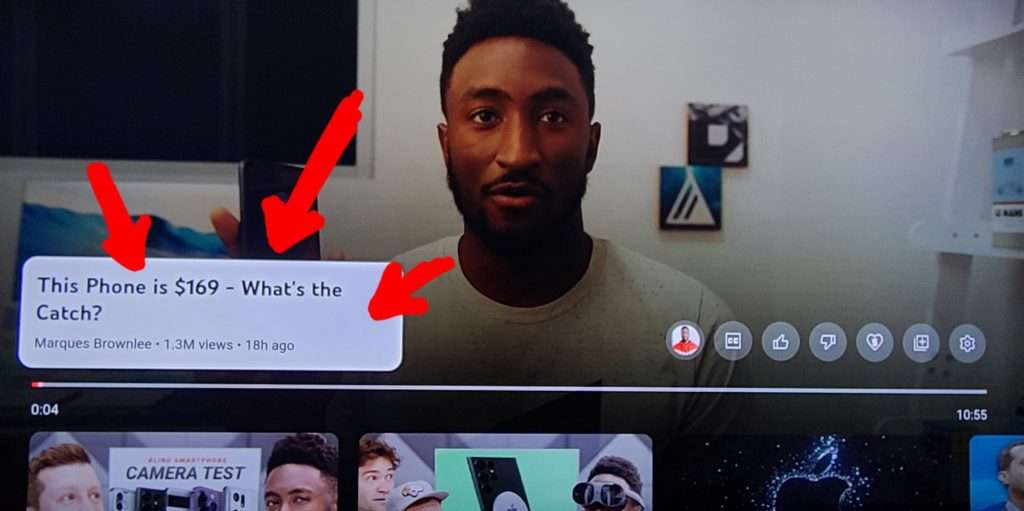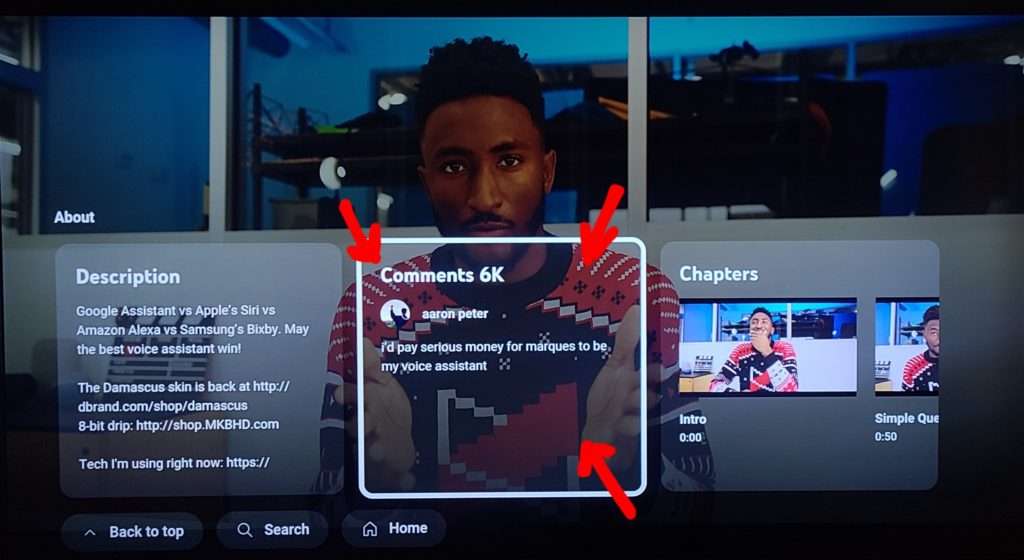 Navigate to view comments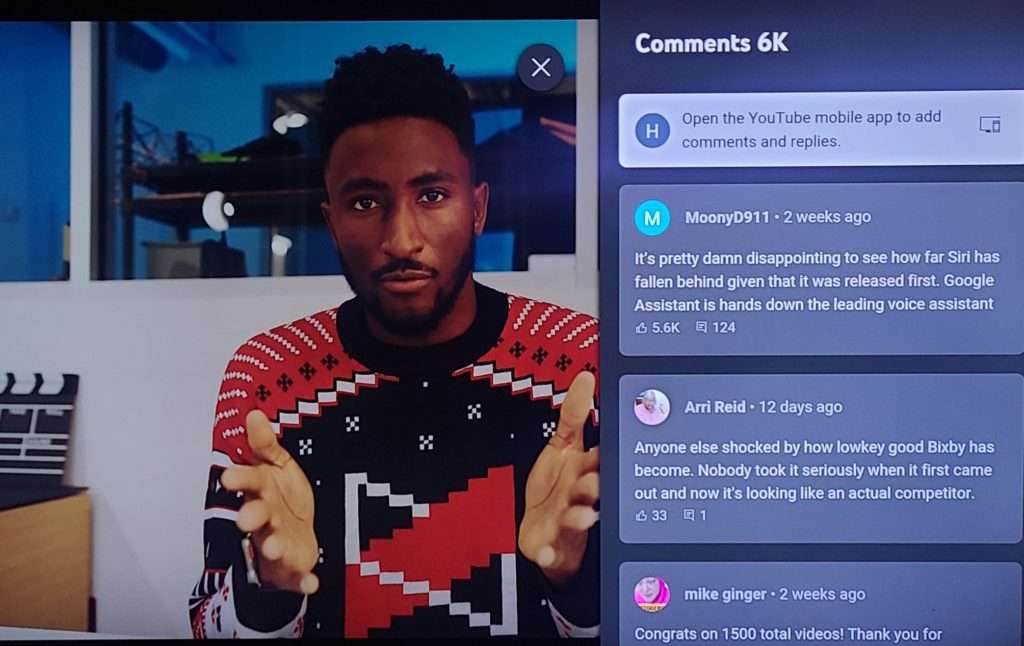 Can you type a comment on the TV Youtube app?
No, as of this writing, YouTube comments can only be viewed on the TV app. However, when viewing comments, there's an easy way to access comments on your phone. On the comments tray, click "Open the YouTube mobile app to add comments and replies."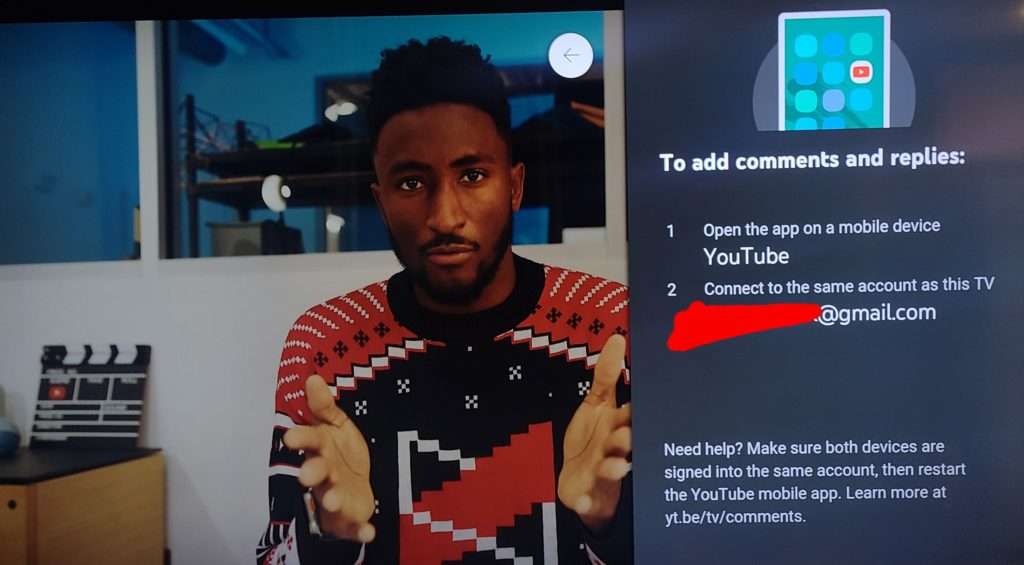 Can you like or dislike comments on a YouTube video?
Yes, you can like and dislike comments as you would on the mobile version. You can also flag a comment by selecting the flag icon.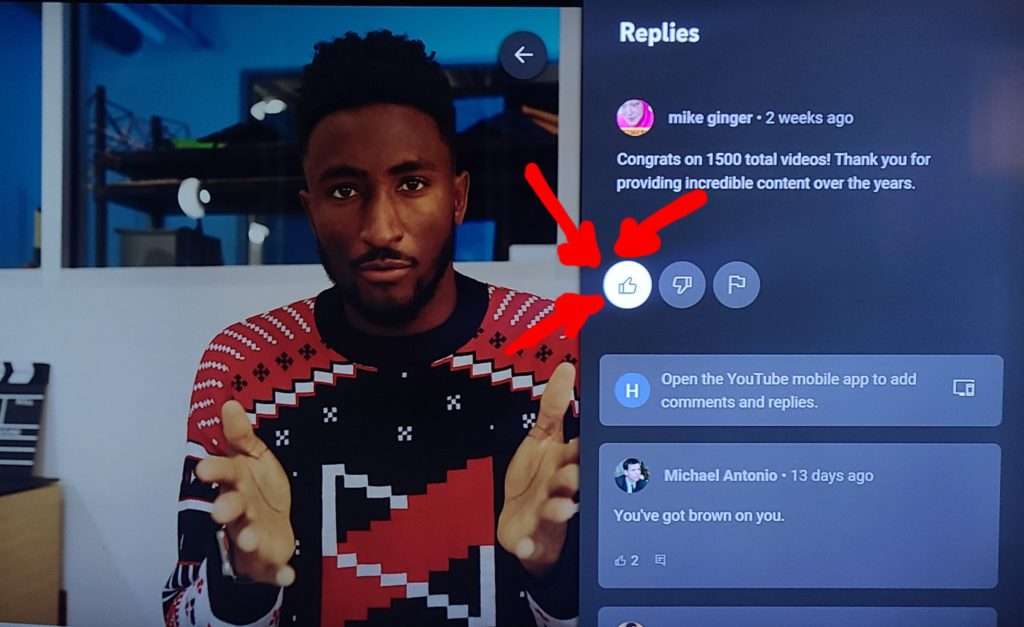 How to make your TV smart if you have an old TV
There are a few ways to add smart TV features to an older TV, including:
Using a streaming device: Streaming devices like the Amazon Fire Stick, Google Chromecast, and Roku Stick can be plugged into the TV's HDMI port to provide access to a wide range of streaming services such as Netflix, Hulu, Amazon Prime Video, and YouTube. These devices allow you to stream content from the internet directly to your TV without the need for a separate cable or satellite subscription. They also come with a remote control, which makes it easy to navigate through the different streaming options.
Using a smart TV box: Smart TV boxes like the Nvidia Shield or Xiaomi Mi Box connect to the TV via HDMI and offer similar features as other streaming devices. However, a device like the Nvidia shield has more processing power and gaming features that regular streaming devices lack.
Using a smart TV adapter: Smart TV adapters like the Samsung SmartThings or LG Smart TV Upgrader connect to the TV's USB port and provide access to streaming services and apps. This is a more affordable option for those who don't want to spend a lot of money on a new TV, but it does require a USB port on your TV.
Using a gaming console: A gaming console like the PS5, Xbox Series X or Nintendo Switch can also be used to access streaming services and apps. This option is ideal for those who already own a gaming console and want to use it for multiple purposes.
Connecting a computer to the TV via an HDMI cable: This will allow you to use the computer as a media server and stream content from it to the TV. This option is ideal for those who have a lot of media files stored on their computer and want to watch them on the big screen.
It's also worth noting that your TV should have an HDMI port for most of the above options to work. Additionally, your TV should support the resolution of the device you want to connect. If your TV does not have an HDMI port, you can use an HDMI to composite/component adapter to connect your device to the TV.
How to shop for a smart TV 
There's something nice about having a minimal setup. Instead of buying multiple devices, having one TV that does it all seems like a better solution. 
When looking to buy a smart TV, there are several factors to consider:
Screen size: The size of the TV screen is an important factor to consider. It depends on the size of the room and the distance at which the TV will be viewed. A larger screen is best for a larger room and a smaller screen is best for a smaller room.
Resolution: Look for a TV with at least 1080p resolution, which is known as Full HD. 4K resolution, also known as Ultra HD, is even better as it provides a clearer and more detailed picture.
Operating system: Smart TVs come with different operating systems, such as Android TV, Tizen, or webOS. Consider the operating system that you are most familiar with or that offers the most features and apps.
Smart features: Make sure the smart TV you choose has the features you want, such as voice control, internet browsing, streaming apps like Netflix or Hulu, built-in cameras, microphones, etc.
Connectivity: Check for the number and type of ports on the TV, such as HDMI, USB, and Ethernet. Make sure the TV has enough ports to connect all your devices.
Brand and price: Look for a TV from a reputable brand and check for the price. Compare prices between different brands and models to find the best deal.
Reviews: Check for TV reviews from different sources such as websites, magazines, blogs, or word of mouth. This will give you an idea of how well the TV performs in a real-life setting.
---
Disclosure: Vividbay is a participant in the Amazon Associates Program. We may earn a commission from qualifying purchases.