Windows 11 boasts an array of features that contribute to its reputation as a noteworthy operating system. While experienced users navigate its capabilities seamlessly, newcomers might find themselves puzzled by seemingly basic functions, such as taking a screenshot. This article aims to bridge that gap by providing clear and concise instructions on how to capture screenshots within the Windows 11 environment. By the end of this guide, you'll have a solid grasp of this essential skill.
Using the Snipping Tool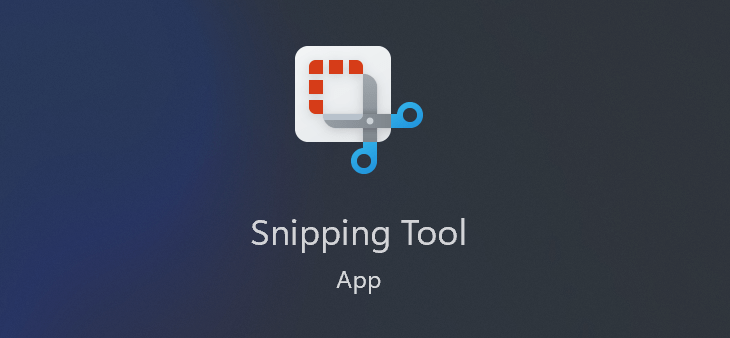 The Snipping Tool is a practical tool that allows you to capture portions of your screen and edit them using a range of tools. Access it by pressing Windows+Shift+S or through the Start menu search. Once open click New, and the Snipping Tool will offer four distinct options:

Rectangular snip: Capture a rectangular area by dragging your cursor.
Freeform snip: Capture a freehand shape by drawing with your cursor.
Window snip: Capture a specific window by selecting it.
Fullscreen snip: Capture the entire screen.
After selecting your option, capture the screenshot by dragging your cursor or clicking on a window. The captured image is copied to your clipboard, and a thumbnail appears at the bottom-right corner of your screen. Clicking the thumbnail opens the screenshot in the Snipping Tool app, enabling you to edit it using tools like:

Pen: Draw on the screenshot with various colors and line thicknesses.
Highlighter: Highlight parts of the screenshot using different colors.
Eraser: Remove marks made by the pen or highlighter.
Crop: Resize the screenshot by adjusting its edges or corners.
Ruler: Measure distances and angles within the screenshot.
For touchscreen devices, use touch or a stylus to draw on the screenshot. Once editing is complete, save it as an image file, share it, print it, or copy it to your clipboard.
Using the Print Screen Key
Another way to capture screenshots on Windows 11 is by using the Print Screen key on your keyboard. Located typically at the top-right corner and labeled as PrtScn, PrtSc, or Print Scr, this key offers different outcomes:
Pressing Print Screen captures the entire screen to the clipboard. Paste it into applications like Paint or Word.
Pressing Alt+Print Screen copies the active window to your clipboard. Paste it into compatible applications.
Pressing Windows+Print Screen saves the full screen as a PNG file in the Pictures > Screenshots folder. Open the file with any image viewer or editor.
Note that laptop users might need to use the Fn key alongside the Print Screen key.
Using the Xbox Game Bar
For those seeking to capture screenshots of fullscreen games or apps, the Xbox Game Bar is a built-in tool designed for recording and sharing gaming moments. Access it using Windows+G or by searching in the Start menu. Within the Xbox Game Bar, you'll find various widgets:
Capture: Capture screenshots and record gameplay videos. Adjust audio settings, incorporate microphone and webcam input, and view captured media.
Performance: Monitor system performance, including CPU, GPU, RAM, and disk usage.
Audio: Adjust volume and mute settings for different apps and devices.
Spotify: Control Spotify playback directly from the Xbox Game Bar.
Chat: Engage in conversations with Xbox friends and join parties.
To capture a screenshot using the Xbox Game Bar, click the camera icon in the Capture widget or press Windows+Alt+Print Screen on your keyboard. The screenshot is saved as a PNG file in the Videos > Captures folder. You can also share it directly to Xbox Live or Twitter from the Xbox Game Bar.
Exploring Third-Party Screenshot Utilities
For those desiring more features and flexibility, consider third-party screenshot utilities such as:
Greenshot: A free and open-source tool allowing capture, annotation, and saving to various formats or destinations.
SnagIt: A paid tool offering advanced editing features, templates, and a range of output formats.
Lightshot: A free tool with basic editing and capture capabilities, offering flexibility in saving formats and destinations.
These utilities are just a glimpse of the options available for capturing screenshots on Windows 11. Explore online resources to find a tool that aligns with your preferences and needs.
In summary
Capturing screenshots on Windows 11 is a straightforward process, thanks to the built-in tools and functionalities. The Snipping Tool, Print Screen key, Xbox Game Bar, and third-party utilities collectively provide users with the means to capture, edit, and share screen images with ease. Whether for professional, educational, or personal purposes, Windows 11 offers a comprehensive solution for all your screenshot needs.