Samsung's Galaxy S20 is not the most exciting Samsung smartphone. It was ambitious, expensive, and overlooked; however, it's a solid device that is premium, feature-packed, and worth considering in 2023. Especially now, as it's cheaper to buy.
The S20 features a 120Hz 6.2 inch AMOLED display, with a pixel density of 563ppi and Corning Gorilla Glass 6. With the high refresh rate, vivid colors, and a bezel-less design, the Galaxy S20 display is comparable or even better than some flagships that were recently released. 
Samsung spared no expense when it came to the screen panel. It's great for watching movies, Youtube and Netflix. The screen also supports HDR10+, so expect those inky blacks when viewing content.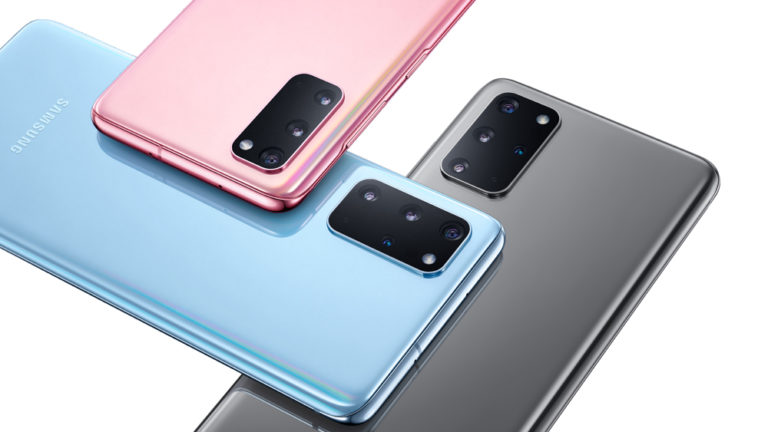 The Galaxy S20 rocks a Qualcomm Snapdragon 865 for the US version or the Exynos 990 for the UK version. If an option is presented, it would be wise to buy the Snapdragon version as it's better at cooling and RAM management. The Snapdragon processor is way more efficient than the Exynos. 
In addition, the phone comes equipped with 128GB of storage, 12GB or 8GB of ram depending on the region, and an SD card slot that is expandable to 1TB. This is crazy, considering that the new Galaxy S21 and S22 lineup doesn't have expandable storage.
Sporting a triple camera like any modern smartphone, the S20 is fitted with a 12 MP wide lens, a 64 MP telephoto lens, and a 12 MP ultrawide lens. The camera performs great in various lighting conditions and it doesn't fall short when compared to recent smartphones. Of course, the S22 Ultra and the iPhone 14 are superior in terms of quality and processing, but, the S20 is not far behind. A casual user might not notice the difference.
The S20 is running on the latest version of Android, on Samsungs own skin, One UI 5. The phone was scheduled for 3 years of major Android updates and unfortunately this will be it's last. 
If software and security are a priority, the S20 is still fully supported by Samsung. However you should know that Android 13 is the last major update it will get. Additionally, the software experience is comparable (if not identical) to the S21 line-up.
Pros
IP68 Water-resistant
Wireless Samsung Dex
8K video recording
Fast charging
Affordable
Future-proof with 12GB of ram and expandable storage
Fast processor
120 Hz display.
Downside
Battery life isn't that great
Backglass leaves fingerprint marks
The in-display fingerprint sensor is not very effective when unlocking
QHD resolution (3200 * 1440) can't be used with 120 Hz. The display is locked at 1080p with a higher refresh rate. 1440p can only be used with 60 Hz.
Not many color options
Samsung Galaxy S20
Some of the standout features of the Galaxy S20 include its fast processor, long battery life, and excellent camera. It also has a large, high-resolution display, 5G connectivity, and a sleek design. Overall, the Galaxy S20 is a well-rounded smartphone that offers a lot of value for its price.