In the world of technology, bridging the gap between different ecosystems has always been a challenge. Apple's AirDrop has been a go-to feature for iOS and Mac users to swiftly exchange files, similar to Android's Nearby Share. But what if I told you it's possible to use Airdrop on Android? Yes, you read that right!
Enter WarpShare, an open-source Android application that enables Android-to-Apple file sharing using the power of AirDrop.
How does the WarpShare app work?
AirDrop, celebrated for its blazing speed and user-friendly interface, has been a hallmark of Apple's ecosystem. However, it remains incompatible with Android devices, making cross-platform file sharing a distant dream, until now. 
The WarpShare app utilizes the AWDL protocol, the very technology that powers AirDrop, to facilitate rapid file transfers between Android and Apple devices. 
How to use WarpShare
The process is straightforward.
Step 1: Download and Install
Head over to the WarpShare GitHub page or the Droid-ify store (a fork of the famed F-Droid open-source app store) to download and install WarpShare onto your Android device. While installing, remember to enable installations from unknown sources in your device settings.
Step 2: Prepare Your Apple Device
Before initiating any file transfer, set the visibility of your Apple device to "everyone." This ensures that your Android device can establish a connection with your Mac.

Step 3: Launch WarpShare
Open the WarpShare app on your Android device, and you'll be greeted with a user-friendly interface.
Step 4: Initiate the Connection
Within the WarpShare app, you'll see a list of available devices. Spot your Apple device on this list and give it a tap.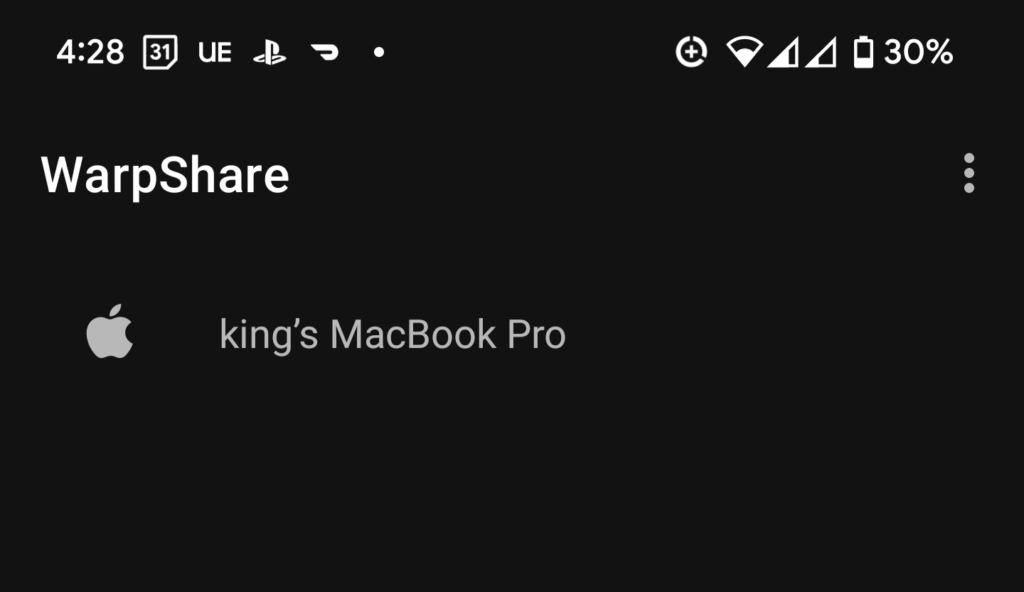 Step 5: File Sharing in Action
With the connection established, you're now ready to share files. Browse through your Android device's files, select the content you wish to send, and simply tap the "Share" button within WarpShare.
Step 6: Accept and Enjoy
On your Apple device, a notification will pop up, indicating an incoming file. Accept the file, and voilà! The chosen content is now securely and rapidly transferred from your Android device to your Apple device.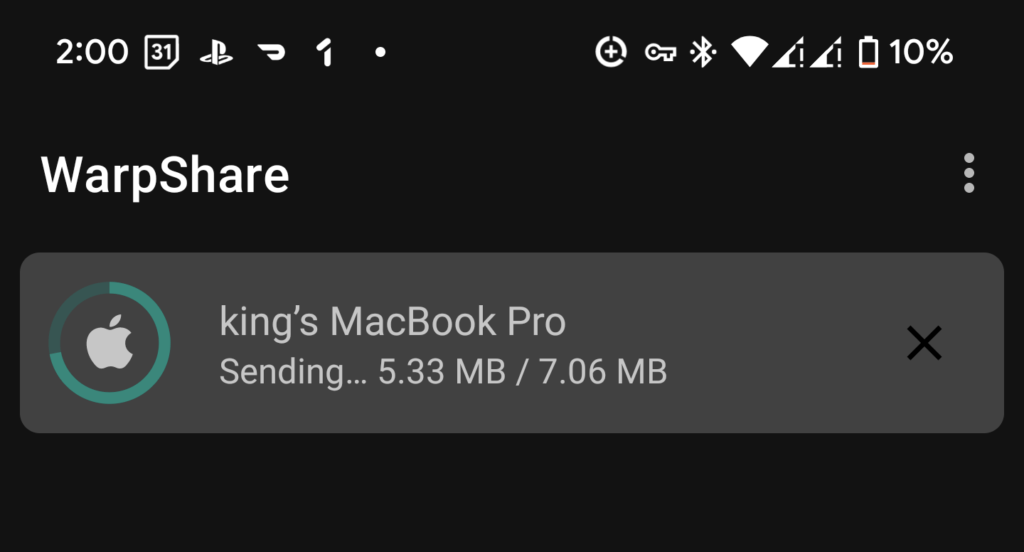 Limitations of the WarpShare app
While WarpShare certainly opens a door to seamless cross-platform file sharing, there are a couple of drawbacks. The app's file transfer capacity is capped at 4.2GB, a restriction tied to the limitations of the CPIO file format. Additionally, WarpShare's presence is exclusive to the Android ecosystem, restricting the scope of its cross-platform magic solely to Android-to-Apple devices.
Who is WarpShare for?
WarpShare caters to a wide range of users, each with their unique motivations for using this cross-platform solution.
Imagine you're a creative professional who cherishes the sleek design and robust performance of your Apple MacBook, but your smartphone of choice is an Android device. WarpShare is your bridge to effortless sharing between these two devices, making it a must-have for maintaining your creative flow.
No matter the cause, it's quite impressive that this is possible.
Is Warpshare safe?
While the app is open source, ensure you download it exclusively from trustworthy sources.
---