There have been tremendous leaps in the crazy world of technology. From virtual voice assistants to self-driving cars, it might be easy to overlook progress in conventional computing.
As processors get faster and computers get smaller; Valve revealed their upcoming handheld device, the Steamdeck. According to Valve, the Steamdeck is practically a gaming computer right at your fingertips; with the capability of playing triple-A modern games at stable frame rates. This is quite impressive if you factor in the size of the device.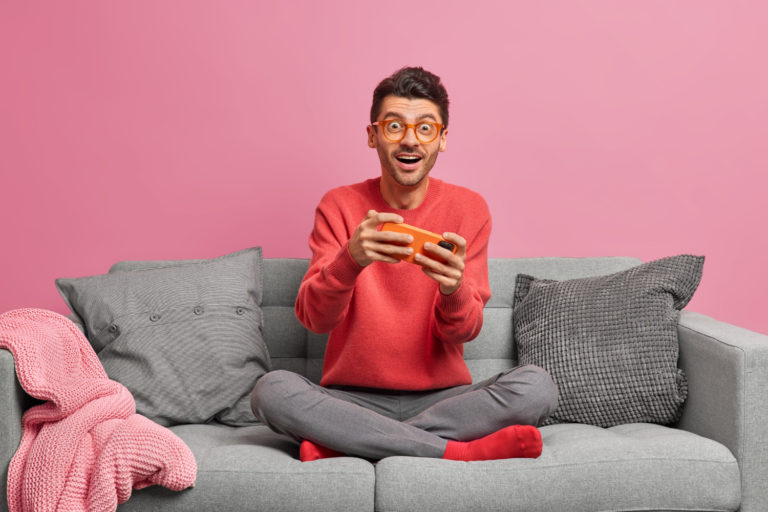 -The Steamdeck rocks a custom AMD Zen2 processor paired with an RDNA 2 GPU similar to that of the new PS5 and the Xbox series X.

All versions of the Steam Deck come with 16 GB of LPDDR5 RAM. (Modern games are extremely demanding. Having this much RAM will future-proof it and improve efficiency.)

The device is equipped with a 7 inch 60Hz 1280 x 800px (16:10 aspect ratio) display. The screen has a maximum brightness of 400 nits.

Battery is estimated to last between 2-8 hours of gameplay. These aren't the most impressive numbers for battery life especially if the device will be used for long commutes.

You can buy an official dock separately and turn your Steam Deck into a full-blown gaming/office computer. Output can reach up to 8K @60Hz or 4k @120Hz. Note: The steam deck doesn't need the official dock to connect to a display. Any USB C to HDMI cable will work. However, the official dock comes with useful ports such as Ethernet, a display port, 2x USB 2, and a USB 3.1 port.

There are 3 storage options. 64GB eMMc, 256GB NVMe SSD and 512GB NVMe SSD. Storage is expandable through a micro SD card slot. Valve has assured customers that games will run well on an SD card without compromising the gaming experience.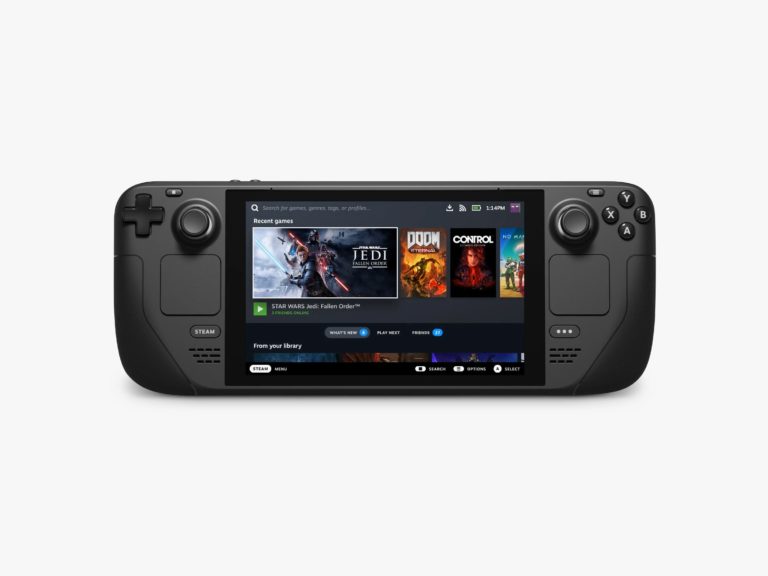 The Steam Deck runs on SteamOS 3.0 which is based on the Arch Linux distribution. According to Valve, the device should be able to run any game that is available in the Steam store. For anyone concerned about running Windows games that don't have official Linux support; Valve has emphasized that these games will run using their compatibility tech, Proton.
If you're unsatisfied with Steam OS, you have the option to install Windows 10 or any other operating system. However, Steam OS seems to be tweaked and optimized specifically for this device. For better efficiency and battery life, Steam OS might be the best OS for the job, but Windows is the clear winner when it comes to gaming (Imagine having Xbox Game pass on this thing).
All models of the Steam Deck come with the same specs. The only difference is the storage.
64GB eMMC at $399
256GB NVMe SSD at $529
512GB NVMe SSD at $649
---
Disclosure: Vividbay is a participant in the Amazon Associates Program. We may earn a commission from qualifying purchases.