When it comes to optimizing your productivity and enhancing your overall user experience on a Mac, having ample screen real estate is crucial. The more screen space you have, the more information you can fit on your display, allowing for better multitasking and smoother workflow. In addition to changing the resolution, macOS provides a feature called scaling that allows you to adjust the size of the interface elements while maintaining the increased screen real estate. In this article, we will guide you through the steps to change the resolution and scale on your Mac, unlocking a whole new level of visual clarity, workspace efficiency, and comfortable usability.
Understanding Resolution and Scaling:
Before we delve into the process, let's understand the difference between resolution and scaling. Resolution refers to the number of pixels displayed on your screen horizontally and vertically. Higher resolutions offer sharper and more detailed visuals, but they can also make everything appear smaller. Scaling, on the other hand, adjusts the size of the user interface elements, such as icons, text, and windows, while maintaining the chosen resolution. By combining resolution and scaling settings, you can achieve an optimal balance between screen real estate and comfortable usability.
How to gain more screen real estate
Step 1: Access the Display Preferences
To change the resolution and scaling on your Mac, begin by accessing the Display preferences. You can do this by following these simple steps:
Open "System Settings".
In the System Settings window, click on "Displays."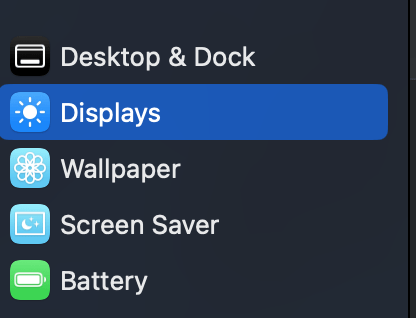 Step 2: Adjust the Resolution and scale
Once you're in the Display preferences, follow these steps to adjust the resolution:
You will see a list of available resolutions for your Mac. Each resolution represents a combination of width and height in pixels.
To increase the screen real estate, select a resolution that offers more pixels. The higher the resolution the more space you should gain. 
Select the desired resolution.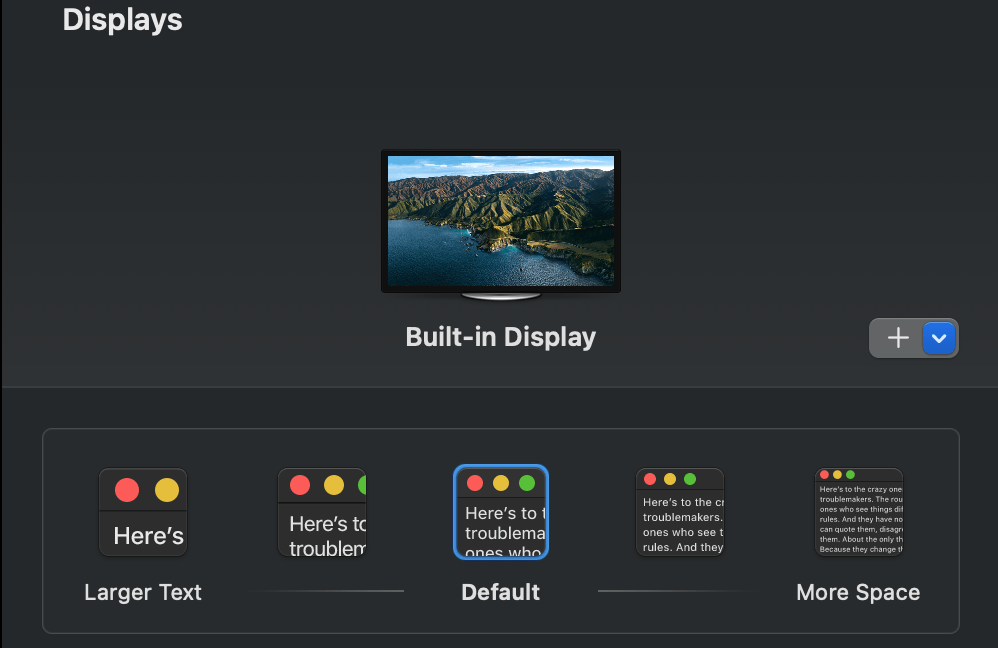 Observe a side-by-side comparison illustrating the increased screen real estate obtained by altering the resolution.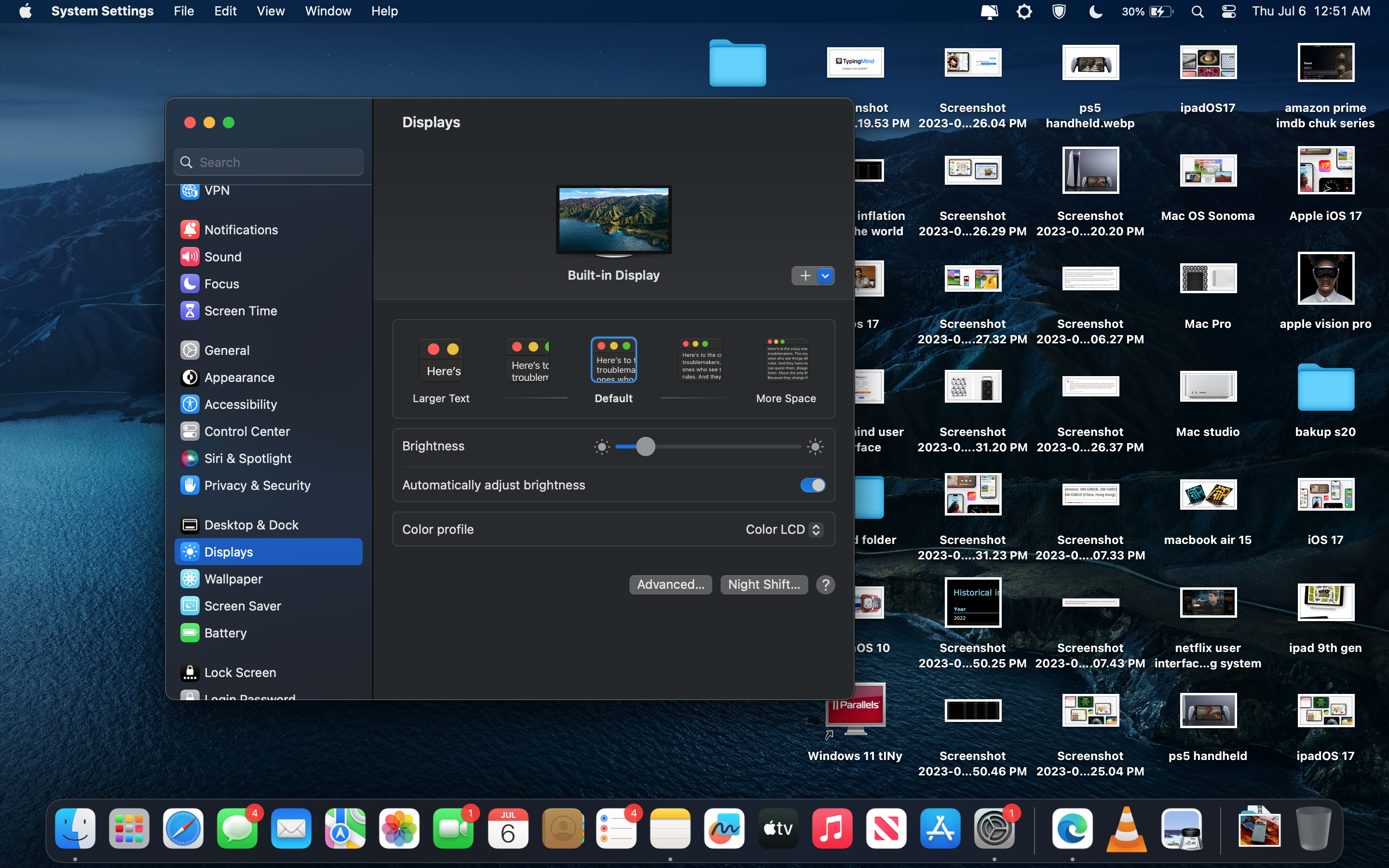 Benefits of Increasing Screen Real Estate and Scaling:
Expanding your screen real estate and utilizing scaling offers several significant benefits:
Enhanced Productivity: With more screen space and appropriately scaled interface elements, you can open multiple applications side by side, view larger documents without scrolling, and manage complex tasks more efficiently.
Improved Readability: Adjusting the scaling ensures that text remains legible and icons maintain their clarity even when the resolution is increased, reducing eye strain and improving readability.
Comfortable Usability: Scaling allows you to customize the size of the interface elements, ensuring that they are comfortable to interact with and navigate. You can find the perfect balance between screen real estate and usability for your specific needs.
Visual Clarity: Higher resolutions provide sharper and more detailed visuals, while scaling ensures that the interface elements remain proportionate and visually appealing. This combination enhances the overall viewing experience and makes graphics, images, and videos more immersive.
In summary
By leveraging the resolution and scaling features in macOS, you can maximize the screen real estate on your Mac while maintaining comfortable usability and visual clarity. Whether you're a professional, a student, or simply someone who values an efficient and visually immersive workspace, adjusting the resolution and scaling settings can revolutionize the way you work and interact with your computer. 
Take the time to explore different resolutions and scaling options to find the perfect balance that suits your needs. Enjoy the increased screen real estate, improved productivity, and optimized user experience that come with these adjustments. Your Mac has the power to provide you with a spacious and comfortable digital environment, tailored to your preferences.
For more Mac software, check out our articles by clicking this link!