Are you tired of struggling to get the perfect shot while vlogging or taking pictures with your Samsung phone? Do you wish you had a larger screen to see exactly what you're capturing? If so, you're in luck! In this article, we'll show you how to use your Galaxy tablet as a camera viewfinder for your Samsung phone, so you can elevate your vlogging game and take your video content to the next level. With this simple trick, you'll be able to see your shots more clearly and make adjustments in real time. Let's dive in!
What is Samsung Flow?
Samsung Flow is an app developed by Samsung that allows seamless connectivity between Samsung devices. With Samsung Flow, users can transfer files, share content, and manage notifications between Samsung smartphones, tablets, and PCs.
How to set up Samsung Flow
Samsung Flow is the app that will connect your phone and tablet.
Step 1: Download Samsung Flow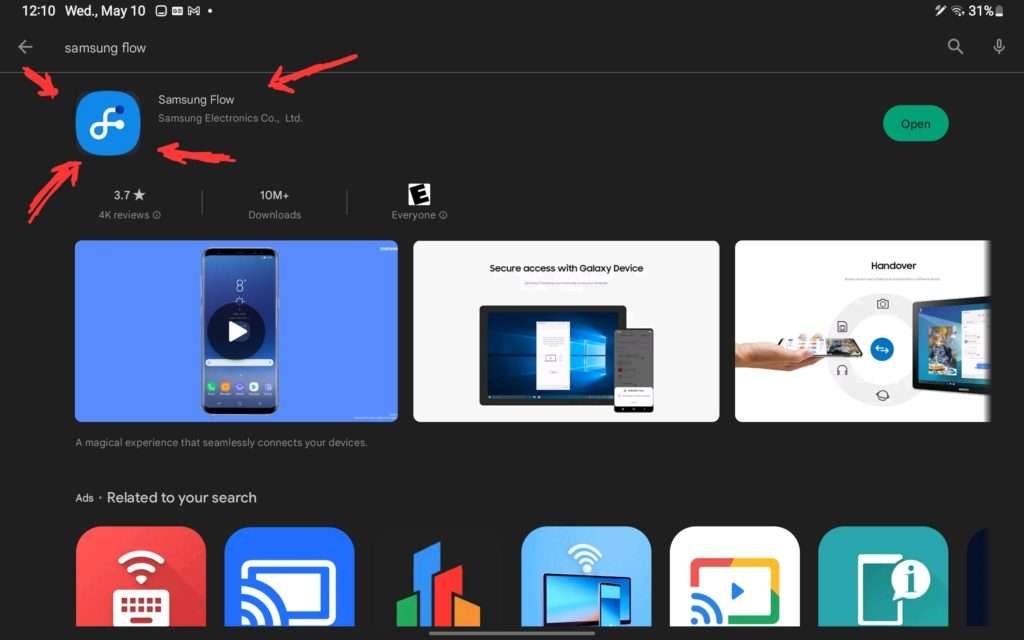 To download it, open the Play Store or Galaxy Store and search for it. Make sure to download it on both the tablet and phone.
Step 2: Open Samsung Flow on the Galaxy Tablet
Once Samsung Flow is opened on the tablet, click on "Connect to phone" and accept all requested permissions.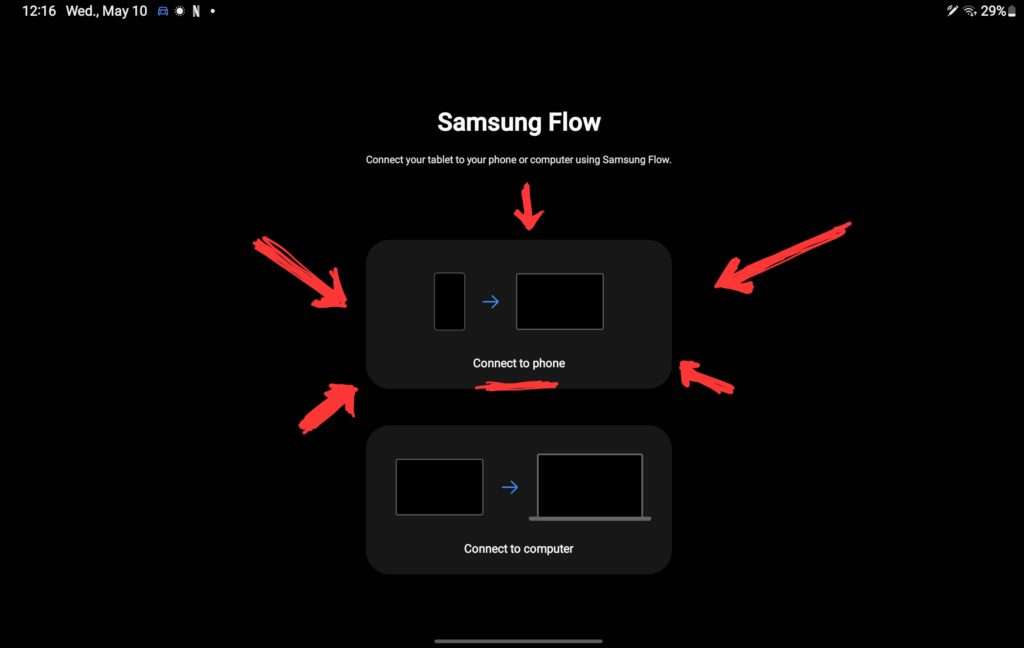 Step 3: Select phone from available devices
To pair Samsung Flow with your phone, you first need to check if your phone is listed as an available device. If your phone is not visible, ensure that it is connected to the same Wi-Fi network as the tablet. If you don't have Wi-Fi, turn on Bluetooth and try again. Also, make sure that Samsung Flow is open and running on your phone. Once your phone is visible, connect the two devices.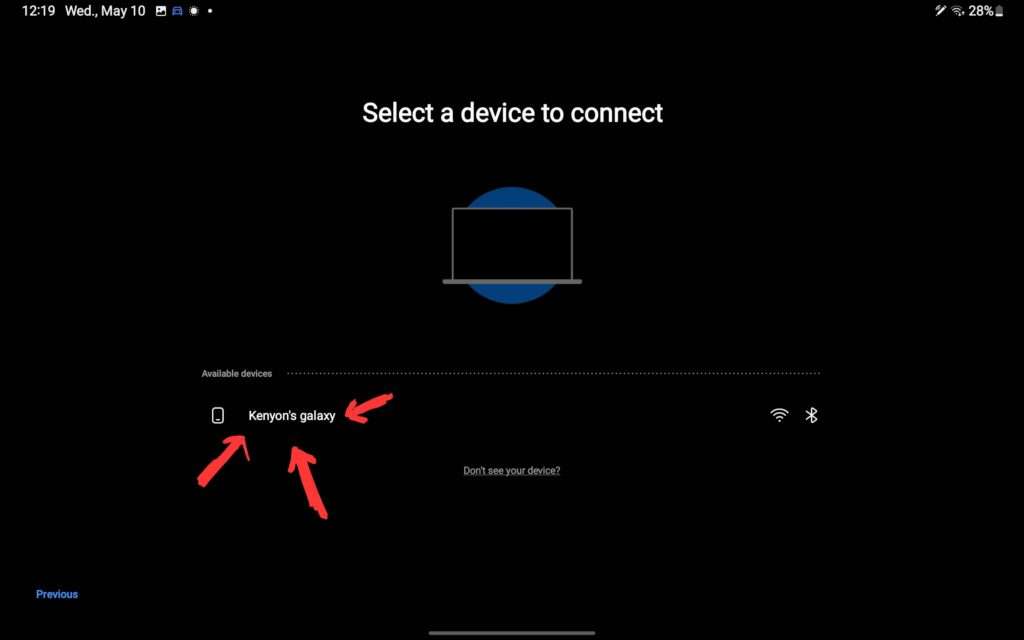 Step 4: Confirm the passkey on both devices
On your phone and tablet, click on OK to confirm the passkey.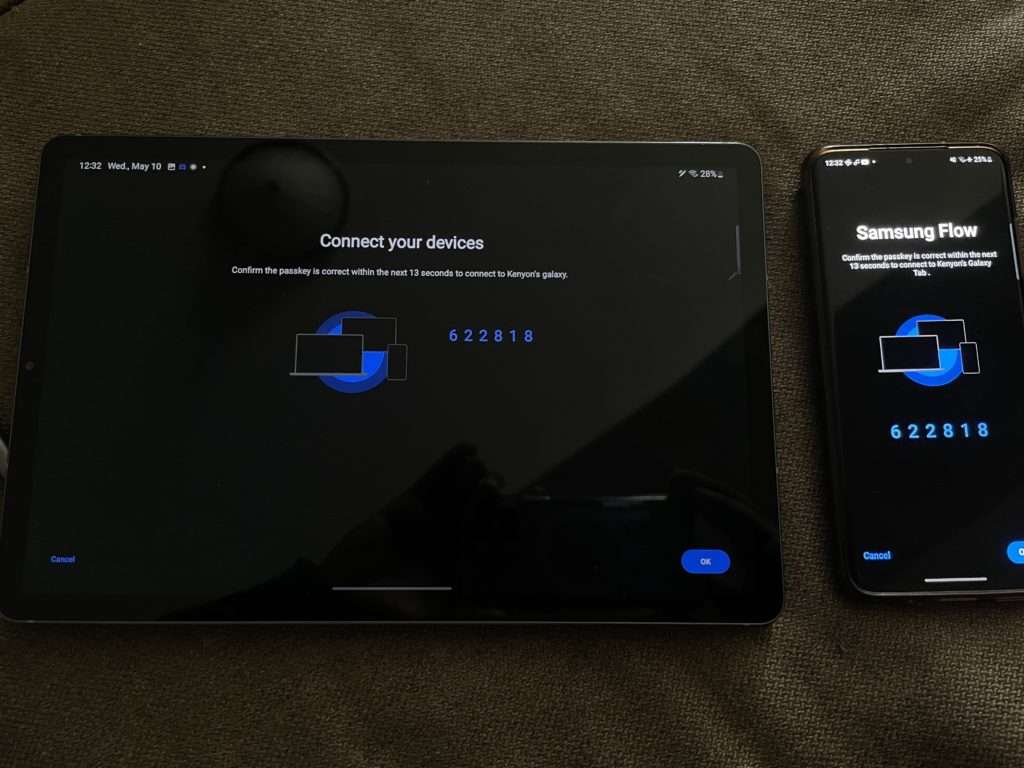 Set up Galaxy tablet as a camera viewfinder with Samsung Flow
After pairing both devices with Samsung Flow, you can now use your tablet as a camera viewfinder for your phone. To do this, follow the steps below.
Click on the Play button on Samsung Flow
On your tablet, open Samsung Flow and click on the Play button to cast your phone screen.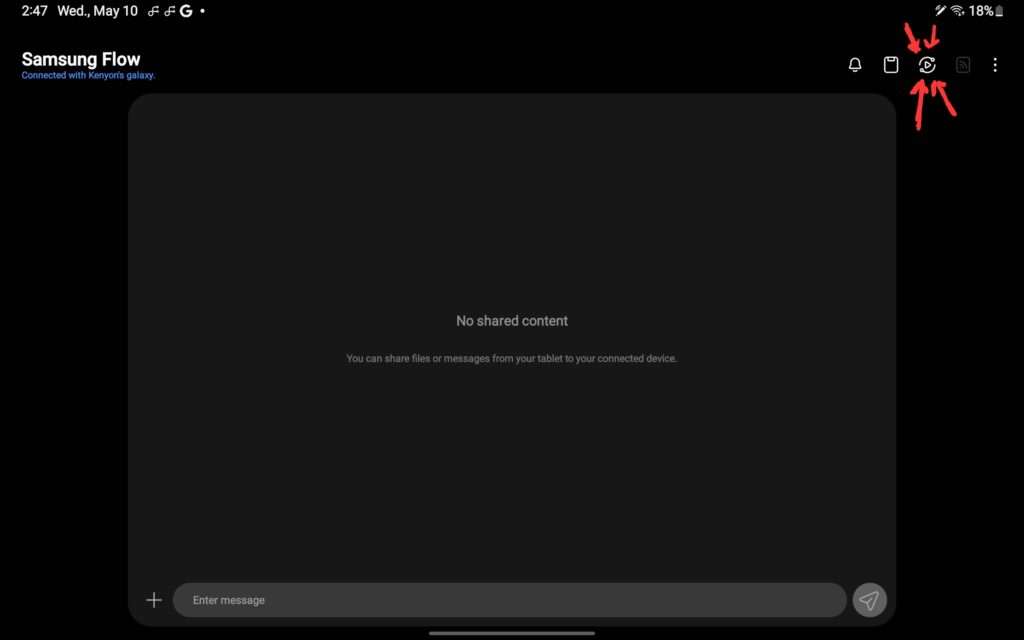 Also, click Start now on the phone.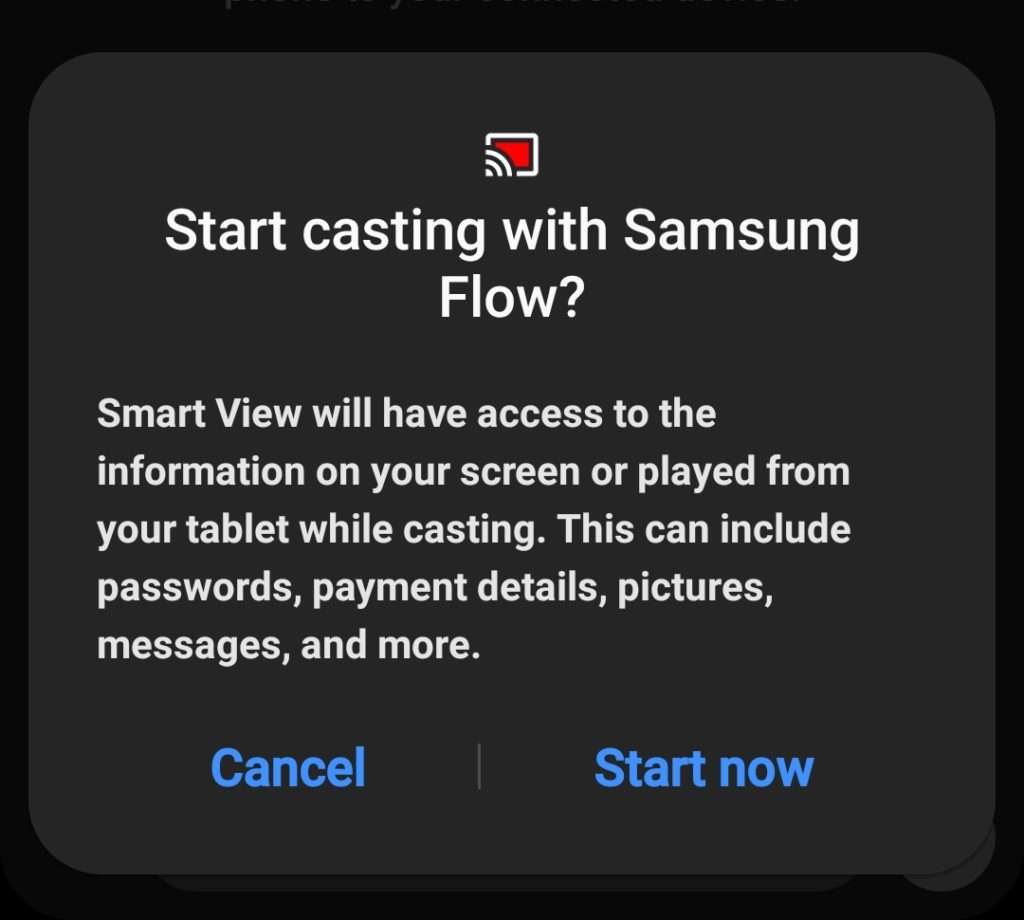 Use the tablet as a camera viewfinder
Once the phone display shows up, click on the camera app.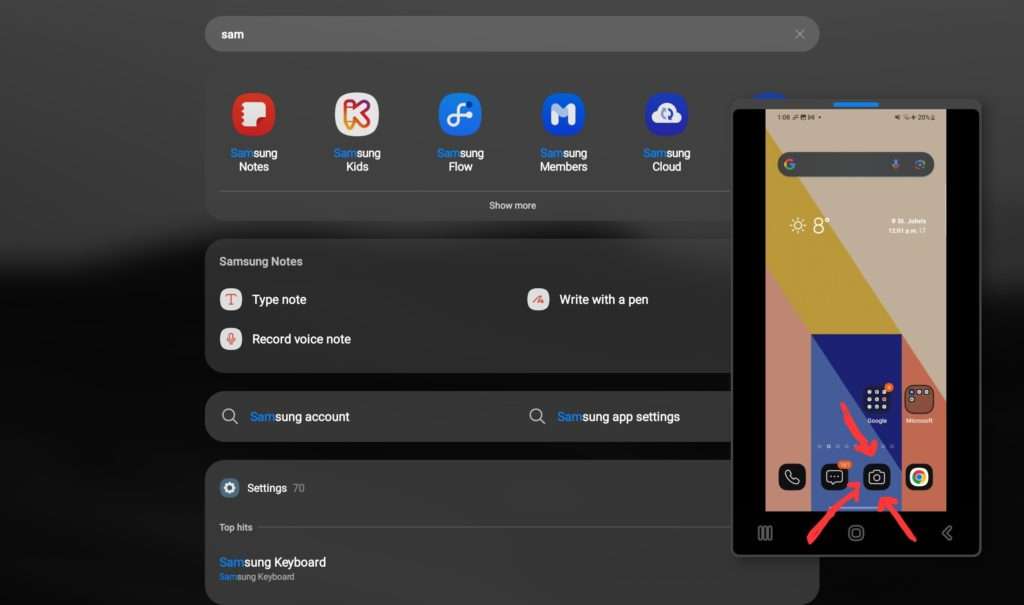 Congratulations, you can now use the tablet as a camera viewfinder. You can also resize the window and multitask with other apps.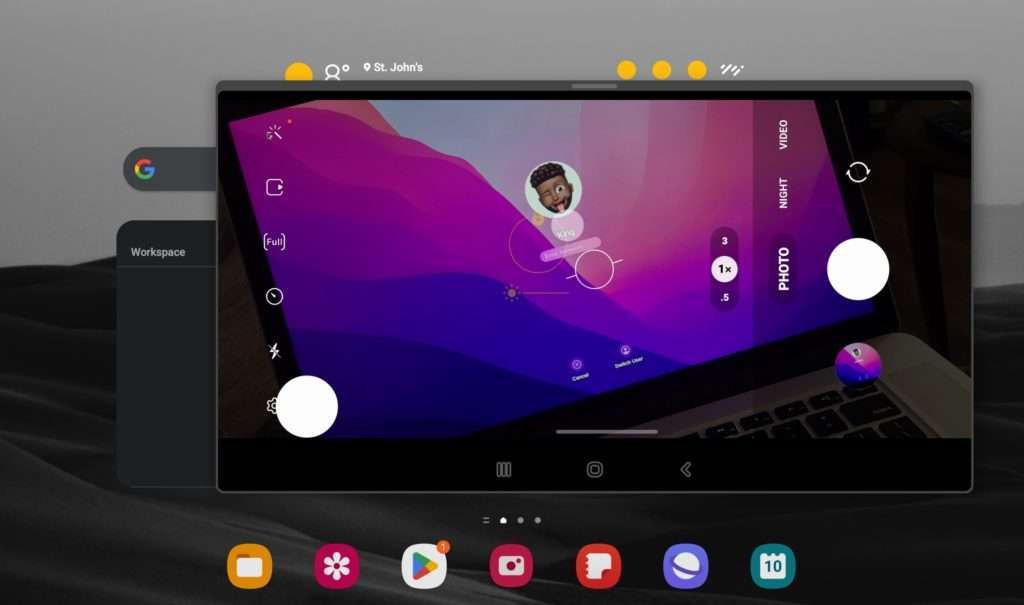 Practical use cases for using a Galaxy tablet as a camera viewfinder for a Samsung phone  
Using a Galaxy tablet as a camera viewfinder can be useful in a variety of situations, such as:
Vlogging
Photography 
Group photos
Product photography
Teleprompter
By now, you should have a good understanding of how to do this, so go ahead and give it a try!