Welcome to the ultimate guide for couples who love gaming! If you're looking for a fun and engaging way to spend time with your partner, then you can't go wrong with local co-op games on the PS5. Whether you're a seasoned gamer or a newbie, playing together can create some unforgettable experiences that will bring you even closer. In this article, we've rounded up the best PS5 local co-op games that will keep you and your significant other entertained for hours on end.
Note: Games included in the list are not limited to PS5 and may also include PS4 games. However, they can all be played on the PS5.
1) It Takes Two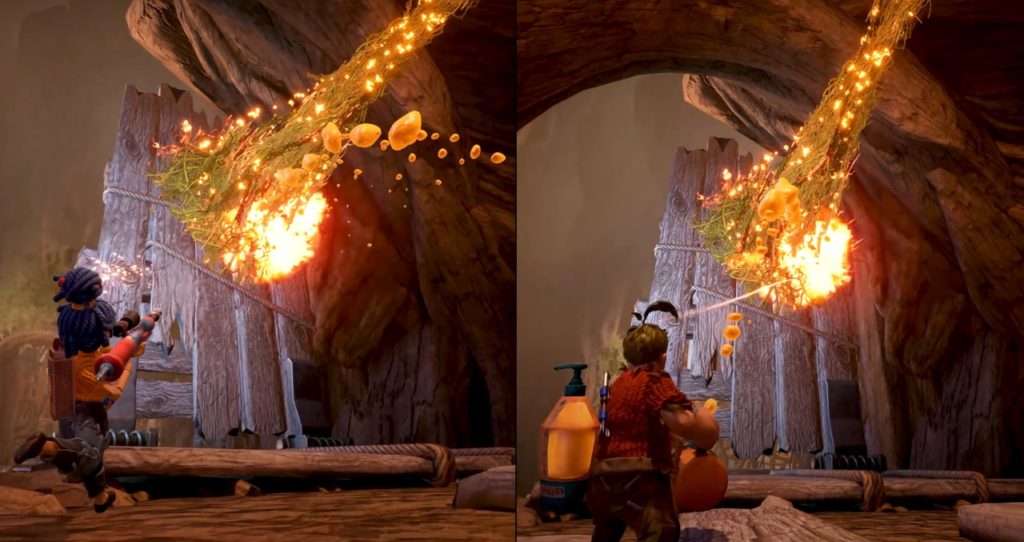 Hazelight Studios developed and Electronic Arts published the co-op action-adventure video game "It Takes Two." The game's storyline revolves around Cody and May, a couple on the verge of divorce, who get transformed into dolls by their daughter Rose's magical abilities. They must navigate their way through a fantastical world and work together to break the curse and repair their broken relationship.
The gameplay involves a mix of platforming, puzzles, and combat, with each level offering a unique twist on the game mechanics. The game is designed to be played in co-op mode, either locally or online, with each player controlling one of the characters. Players must communicate and coordinate their actions to progress through the levels, with the game's story and mechanics emphasizing the importance of cooperation and collaboration in relationships.
It Takes Two has been praised for its imaginative world-building, engaging gameplay, and meaningful story about the ups and downs of relationships. It's possibly the best split-screen PS5 game of this generation.
If you're subscribed to EA Play, this game is included in the catalog.
2) Rayman legends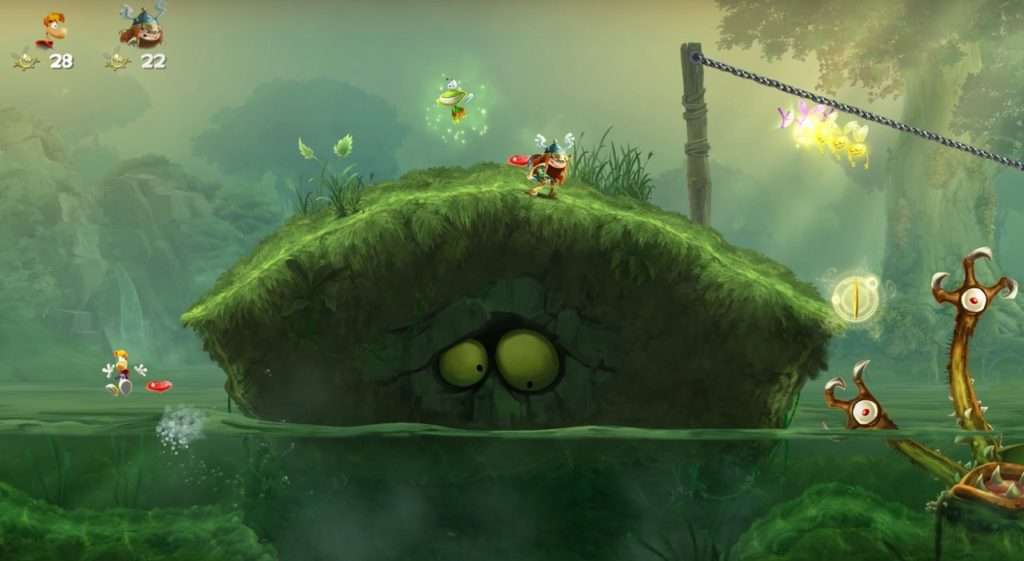 Rayman Legends is a 2D platform game developed and published by Ubisoft. The game follows the adventures of Rayman and his friends as they travel through various worlds to save the Glade of Dreams from evil forces.
The game features a variety of levels, each with its own unique theme and gameplay mechanics. Players control Rayman and his companions as they run, jump, and punch their way through levels, collecting Lums and freeing Electoons along the way.
One of the unique features of Rayman Legends is its use of music-based levels, where players must move in time with the beat to progress through the level. The game also includes a multiplayer mode, where up to four players can work together to complete levels and compete for the highest score.
Rayman Legends is a fun and vibrant platformer with a lot of charm and personality. Its varied levels and unique gameplay mechanics make it a great choice for fans of the genre. The game is also available for PS Plus Extra subscribers.
3) Unravel Two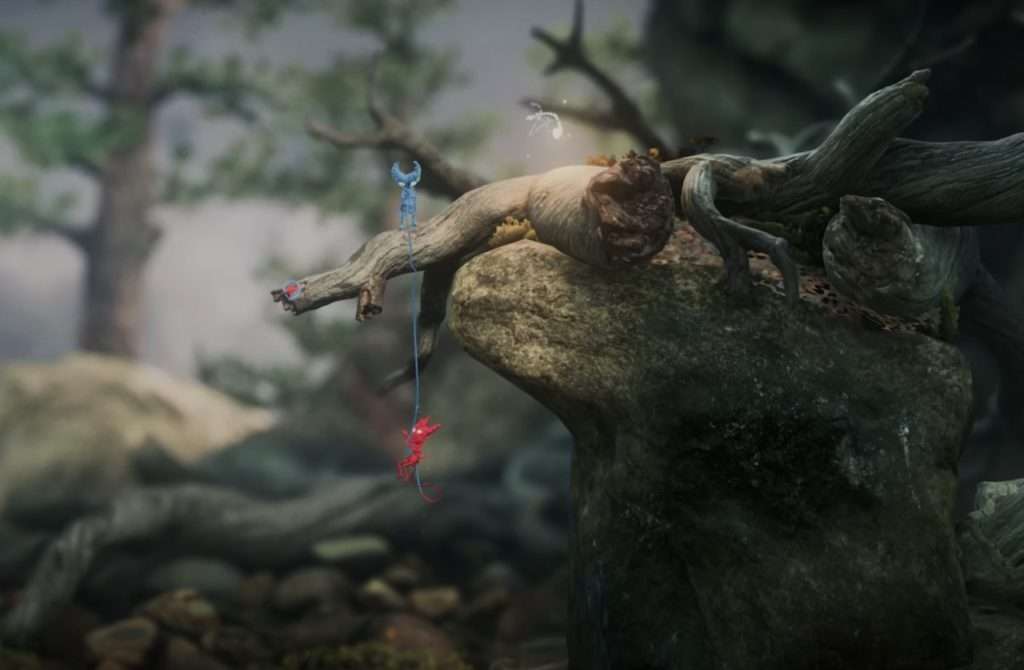 Unravel Two is a puzzle-platformer video game developed by Coldwood Interactive and published by Electronic Arts. The game is a sequel to the original game, Unravel, and features similar gameplay mechanics, but with a new focus on cooperative play.
In Unravel Two, players control two Yarnys, small creatures made of yarn, who must work together to navigate through levels filled with obstacles and puzzles. The game can be played either solo, with one player controlling both Yarnys, or in co-op mode, with two players controlling each Yarny.
The game's story follows the two Yarnys as they explore a world filled with beautiful landscapes. Including forests, mountains, and cities. Along the way, they must solve puzzles and overcome obstacles to progress, using their yarn to swing, climb, and create bridges.
Unravel Two received positive reviews for its beautiful visuals, engaging gameplay, and cooperative mode. The game was praised for its emotional storytelling, which explores themes of friendship and perseverance.
Note: EA Play subscribers get access to this game for free.
4) Sackboy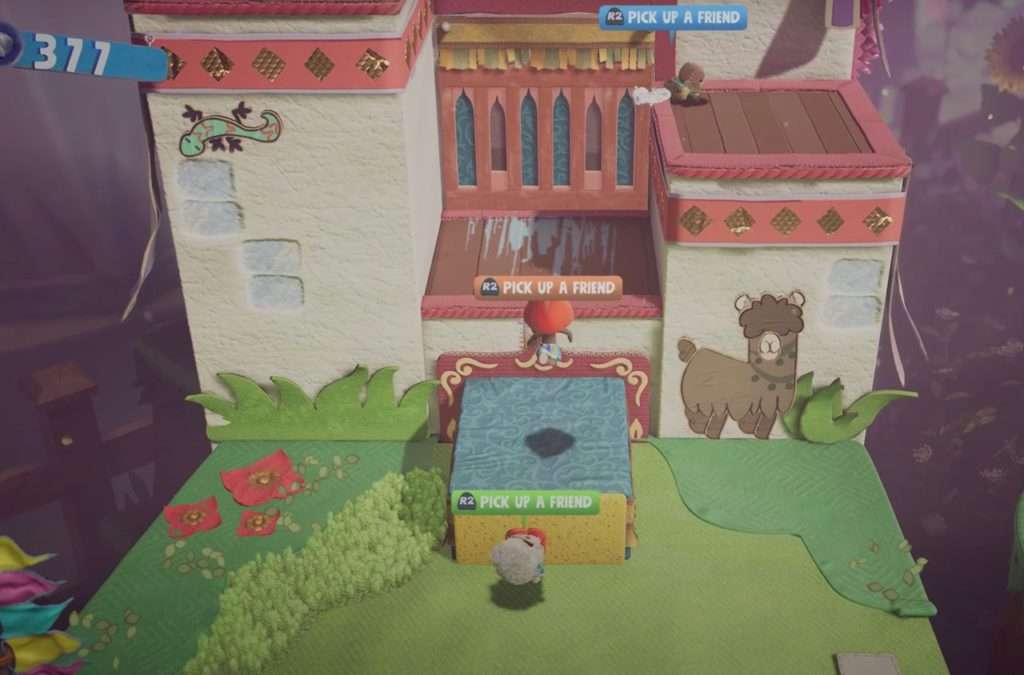 Sackboy is a 3D platformer video game developed by Sumo Digital and published by Sony Interactive Entertainment. The game follows the adventures of the titular character, Sackboy, as he navigates through various levels filled with obstacles and enemies to save his world from the evil Vex.
Sackboy can jump, run, grab, and swing his way through levels. And players can also customize Sackboy's appearance with different costumes and accessories. The game features both single-player and multiplayer modes, with up to four players being able to play cooperatively.
Sackboy has received positive reviews for its charming visuals, fun gameplay, and imaginative level design.
5) A Way Out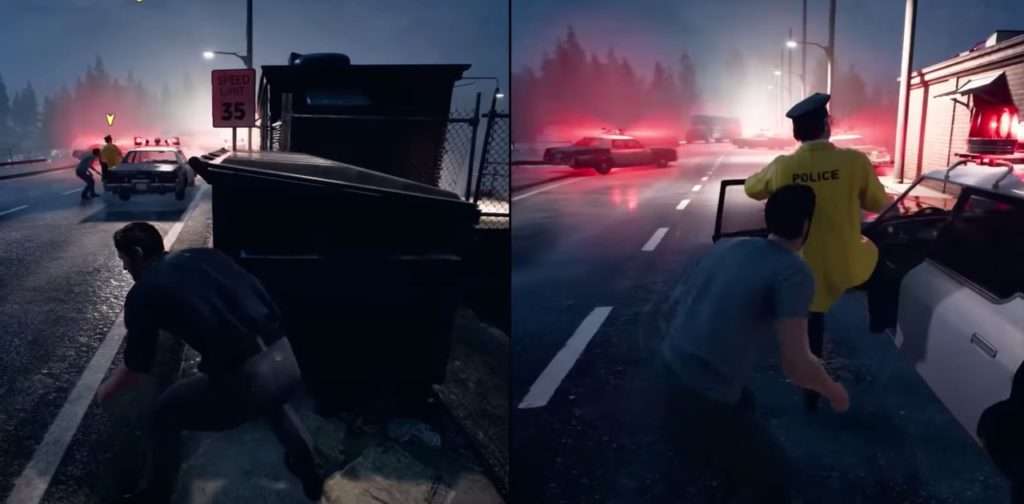 A Way Out is a cooperative action-adventure game developed by Hazelight Studios and published by Electronic Arts. The game follows the story of two convicts, Leo and Vincent, who must work together to escape from prison and evade the authorities.
The game is designed to be played in split-screen mode, with each player controlling one of the two main characters. As the story progresses, Leo and Vincent must engage in various tasks and mini-games. Such as; sneaking past guards, solving puzzles, and engaging in combat with other inmates or police officers.
Throughout the game, the two characters must rely on each other's skills and strengths to overcome obstacles and progress through the story. The game also includes several different endings, depending on the choices made by the players during the game.
Overall, A Way Out is a unique and engaging cooperative gaming experience that emphasizes the importance of teamwork and communication.
Note: EA Play subscribers get access to this game for free.
6) Overcooked 2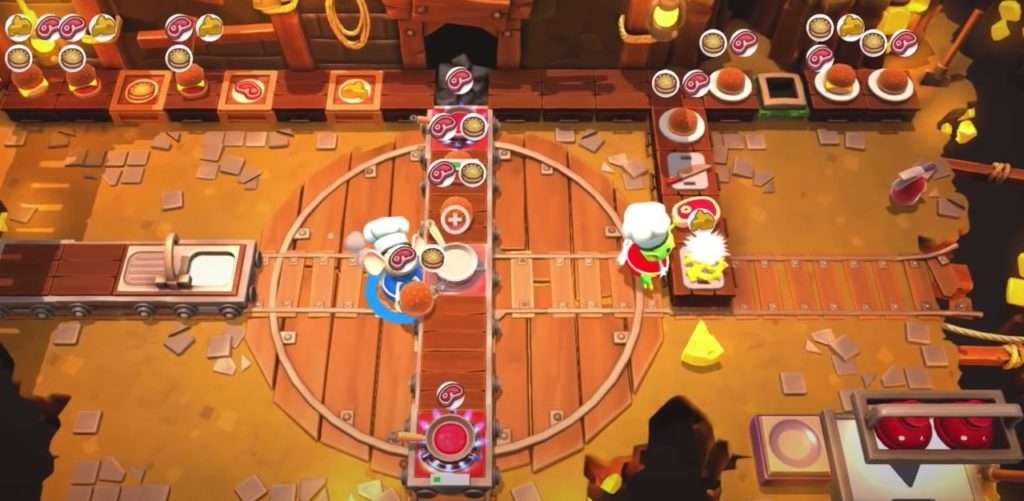 Overcooked 2 is a cooking simulation video game that allows players to work together as chefs in a kitchen. Created by Ghost Town Games and published by Team17, the game is an improved version of its predecessor, Overcooked, with new stages, obstacles, and gameplay mechanics.
In Overcooked 2, players must overcome various challenges, including moving counters, conveyor belts, and portals while preparing dishes cooperatively. The game offers a campaign mode and a multiplayer mode that can be played locally or online.
The multiplayer mode allows up to four players to cook together, and the campaign mode consists of various levels, each with its unique challenges. Players can unlock new chefs and kitchens as they progress through the game, adding to the replayability factor.
The game has received positive reviews for its entertaining gameplay, challenging levels, and enjoyable multiplayer experience. Overcooked 2 is a great game to play with friends and family, as it requires coordination, communication, and teamwork to succeed. With its charming graphics and upbeat soundtrack, Overcooked 2 is a must-play for anyone who loves cooking or cooperative games.
7) Tricky Towers
Tricky Towers is a physics-based puzzle game where players stack falling blocks to create stable structures while competing against other players. The game features a variety of modes, including solo challenges, local multiplayer, and online multiplayer, each with its unique objectives and challenges.
The gameplay mechanics include a variety of block shapes and sizes, various environmental hazards and special abilities that can be used to disrupt opponents or assist in building. The goal of the game is to build the tallest and most stable tower possible while trying to outlast and outscore opponents.
8) Infinite minigolf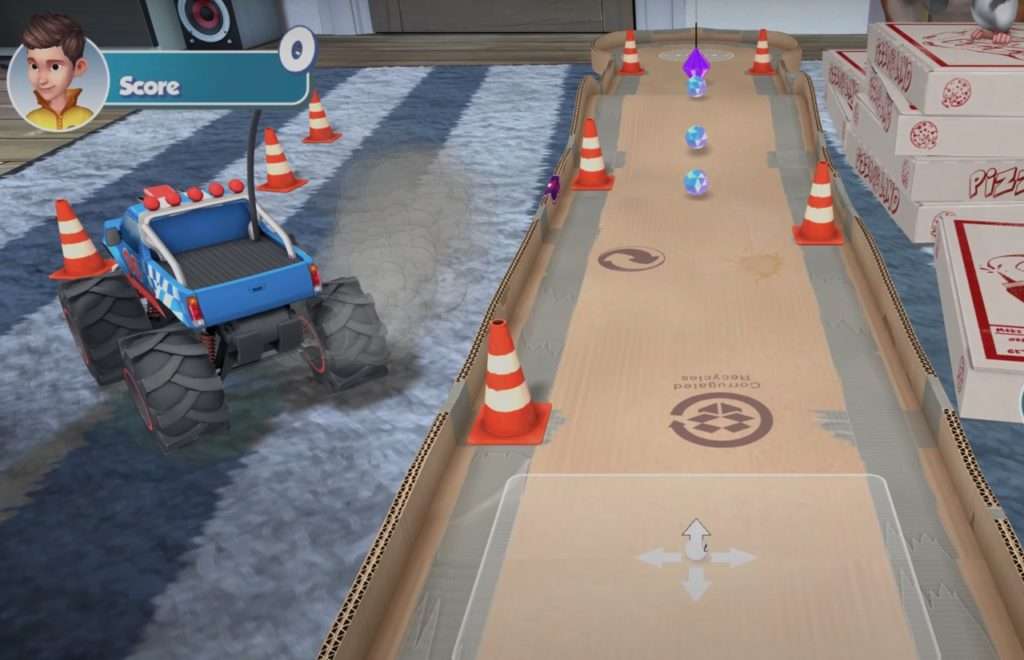 Infinite Minigolf is a miniature golf game created by Zen Studios that offers players an endless assortment of unique holes to play through. The game can be enjoyed solo or with friends in either local or online multiplayer modes.
One of the standout features of Infinite Minigolf is its level editor, which enables players to design and share their custom courses. The game also provides a wealth of customization options, such as different types of balls and clubs, as well as cosmetic items for players to personalize their avatars.
In addition to the game's base content, players can compete in various tournaments and earn rewards, as well as complete daily and weekly challenges for additional prizes. All-around, Infinite Minigolf delivers a fun and engaging golfing experience with plenty of replay value for players to enjoy
9) ibb & obb (Only on PS Plus Premium)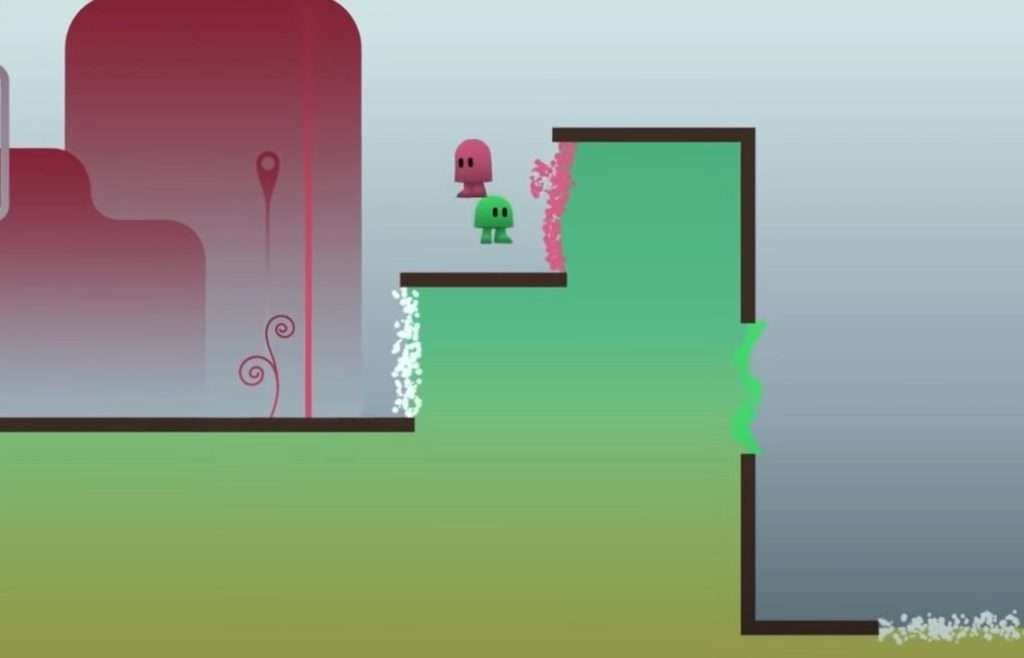 ibb & obb is a cooperative puzzle-platformer game that was developed and published by Sparpweed. Two players control two creatures, Ibb and Obb, in this game design. The game's setting is a colorful and surreal world where players navigate levels designed around gravity.
The game's mechanics require players to jump, dodge, and navigate obstacles to reach their goals. The game revolves around the idea of teamwork, as players must collaborate to solve puzzles and advance through the levels. The level design necessitates coordination between both players, making it an exceptional option for cooperative play.
Kettel composed the soundtrack of Ibb & Obb, one of its unique features. The music adapts to the gameplay, making the game a more immersive experience. The music is often calming and soothing, which complements the game's vibrant visuals and surreal world.
Note: PS5 users can't download this game because it's a PS3 game. The only way to play it on the PS5 is through a PS Plus Premium subscription.
10) KeyWe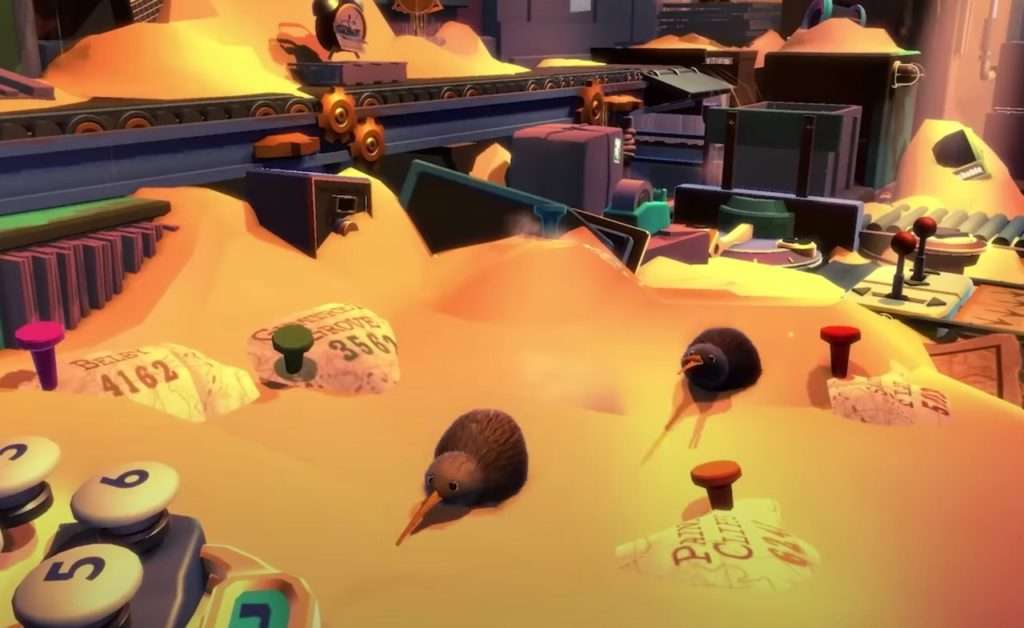 Stonewheat & Sons developed the cooperative puzzle game, KeyWe, which requires players to take on the roles of two adorable kiwi birds named Jeff and Debra. Together, the players must operate a whimsical post office in a fantastical world.
The game features a variety of challenges that require coordination, communication, and problem-solving skills, as players use their bird-like abilities to navigate through a series of increasingly difficult levels.
With colorful graphics, charming characters, and a delightful soundtrack, KeyWe offers a fun and engaging experience for players of all ages.
11)Tennis World Tour 2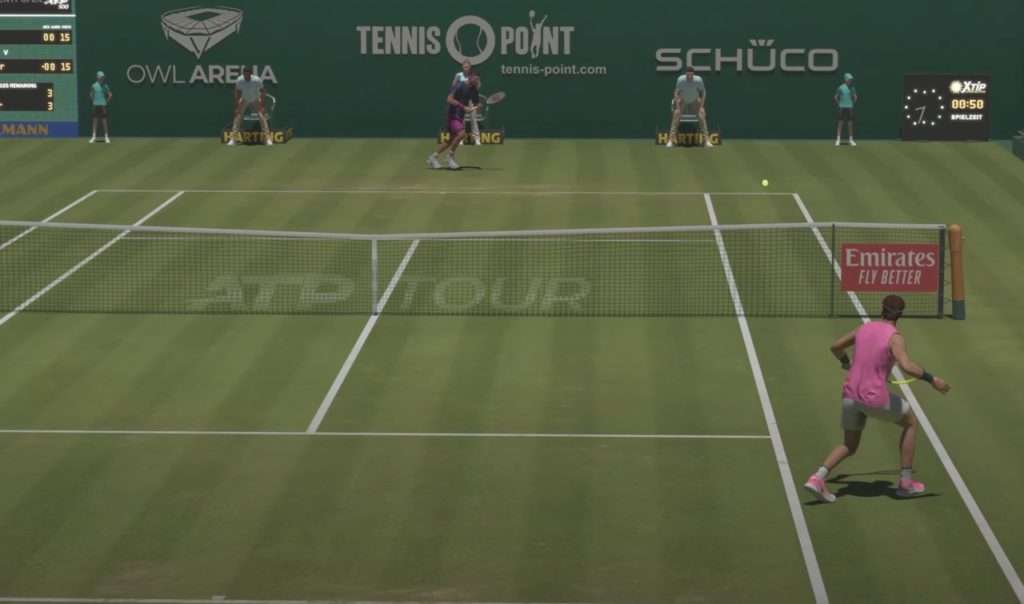 Tennis World Tour 2 is a sports simulation game developed by Big Ant Studios and published by Nacon. It is the sequel to the original Tennis World Tour game and builds upon its predecessor's gameplay mechanics and features.
In Tennis World Tour 2, players can choose from a roster of real-world professional tennis players, including Rafael Nadal, Roger Federer, and Ashleigh Barty. The game features accurate representations of player movements and shot types, with a focus on realistic physics and ball behavior. Players can compete in a variety of tournaments, including the Australian Open, French Open, and Wimbledon, as well as smaller events held around the world.
Along with the single-player career mode, which allows players to create their own player and rise through the ranks of professional tennis, Tennis World Tour 2 also features online/local multiplayer matches. Players can compete against each other in ranked or unranked matches, with the ability to customize rules and settings to their liking. The game also includes a variety of training mini-games to help players improve their skills and learn new techniques.
Despite its realistic gameplay mechanics and presentation, Tennis World Tour 2 has received mixed reviews. Some critics have praised the game's attention to detail and fun gameplay, while others have criticized its lack of depth and technical issues. However, for fans of tennis and sports simulation games, Tennis World Tour 2 may be a worthwhile addition to your gaming library.
12) Tetris Effect: Connected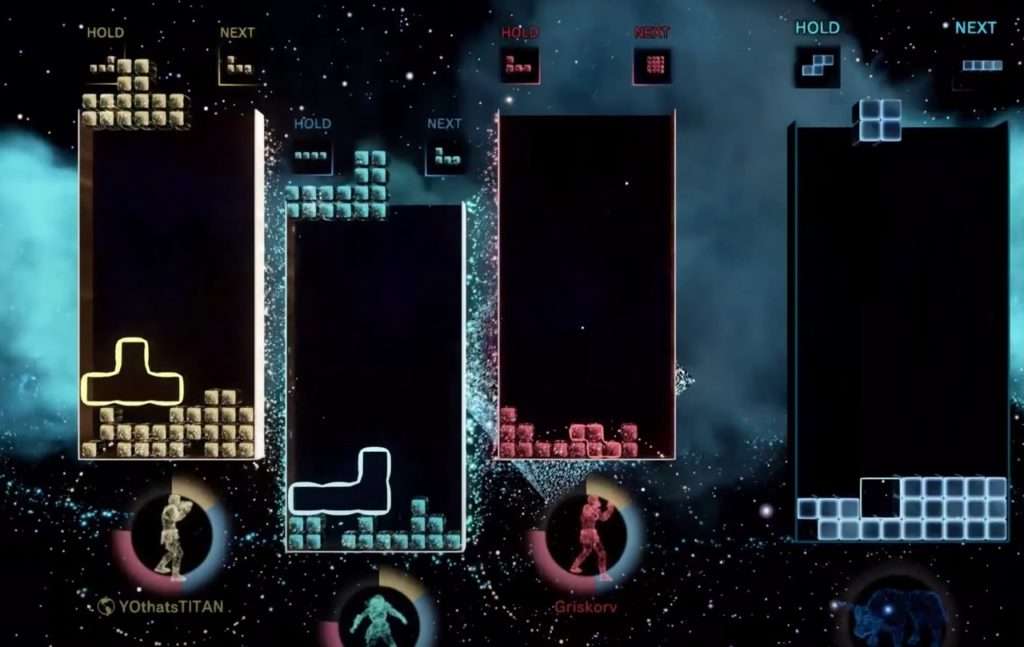 Tetris Effect is a puzzle game that combines the classic gameplay of Tetris with stunning visual and audio effects. In the game, players must arrange falling blocks of different shapes to create horizontal lines without any gaps. As the game progresses, the blocks fall faster and the challenge becomes more difficult. 
The game features a variety of different modes and levels, each with its unique visual and audio theme. The game also includes virtual reality support, allowing players to fully immerse themselves in the game world.
Tetris Effect is a beautiful and engaging take on the classic Tetris gameplay that is sure to captivate players of all skill levels.
13) Borderlands 3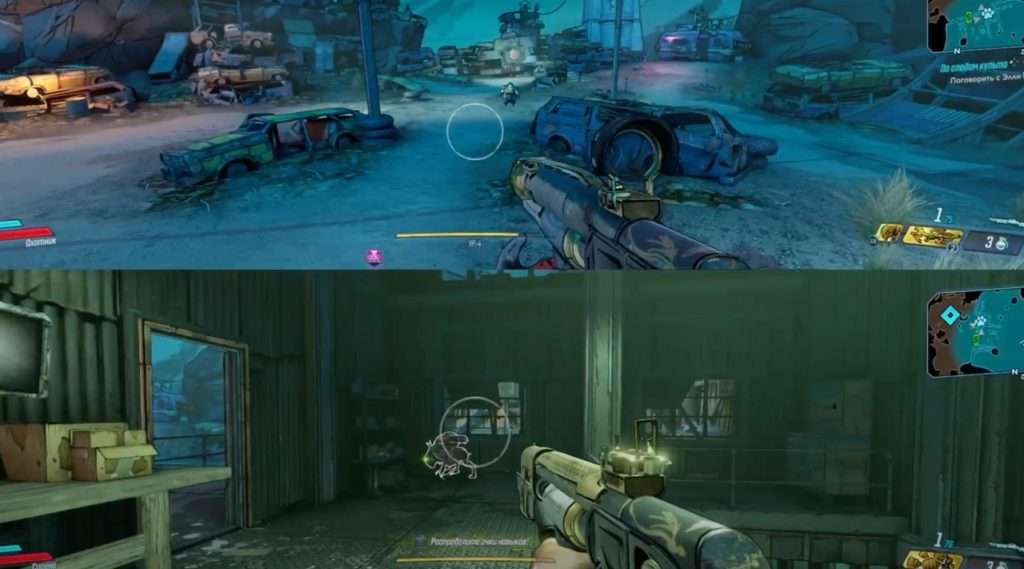 The sci-fi world of Borderlands 3 brims with unique characters, perilous creatures, and abundant loot, offering players an immersive and thrilling experience. Players choose one of four new Vault Hunters, each with their own unique abilities and skill trees, and embark on a mission to stop the evil cult leaders, Tyreen and Troy Calypso, from gaining ultimate power.
Borderlands 3 offers both single-player and multiplayer modes, including split-screen co-op for up to two players. The split-screen mode allows two players to play together on the same console, sharing the same screen. This mode can be helpful for players who want to enjoy the game with a friend or family member in the same room.
14) Pile Up! Box by Box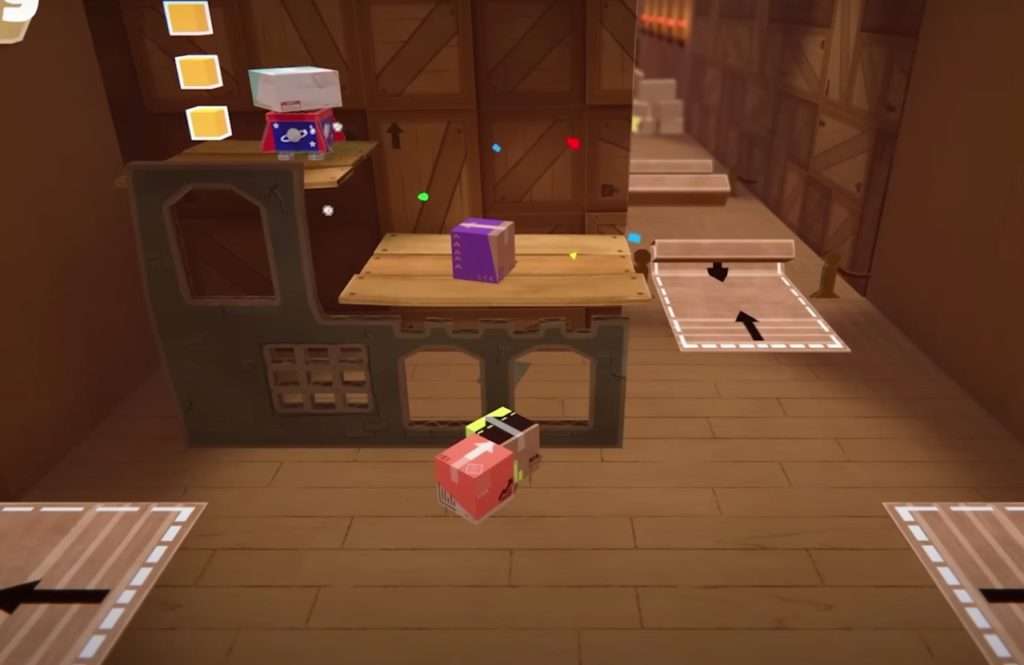 Pile Up! Box by Box revolves around a group of characters who must work together to stack boxes and reach the end of each level.
The game includes both single-player and multiplayer modes and features a variety of puzzles that require players to use logic and strategy to complete. Players must navigate through different environments and use various tools and gadgets to stack the boxes in the correct order.
The game's colorful graphics and cute characters make it appealing to players of all ages, while its challenging puzzles provide a fun and engaging gameplay experience. The cooperative aspect of the game adds an extra layer of enjoyment as players must communicate and work together to solve the puzzles.
15) Dirt 5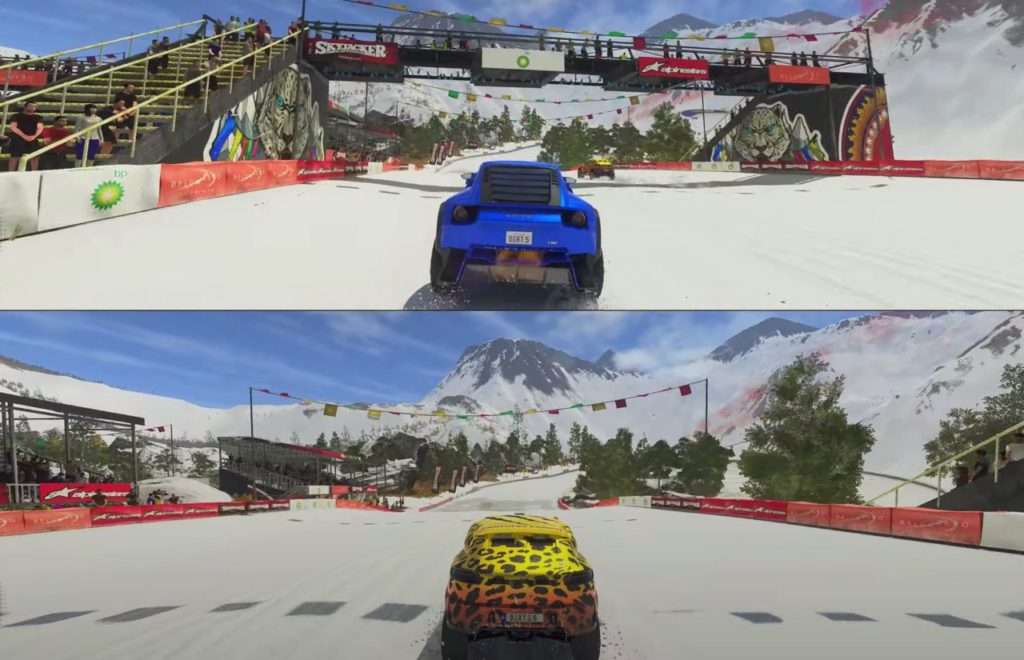 Dirt 5 is a racing video game developed by Codemasters and released in 2020. It features a variety of off-road racing events, including rallycross, ice racing, stadium super trucks, and buggies. The game has a career mode where players can compete in various races around the world, and also has an online multiplayer mode.
One of the unique features of Dirt 5 is its split-screen mode, which allows players to race against each other on the same screen. Up to four players can enjoy this mode either online or offline. The split-screen mode also includes a variety of options for customizing the race. Such as choosing the type of event, location, and weather conditions.
If you run into any trouble setting up split-screen on Dirt 5 with the PS5. Theloadout has an article to help you out. Click this link for more information.
16) Moving Out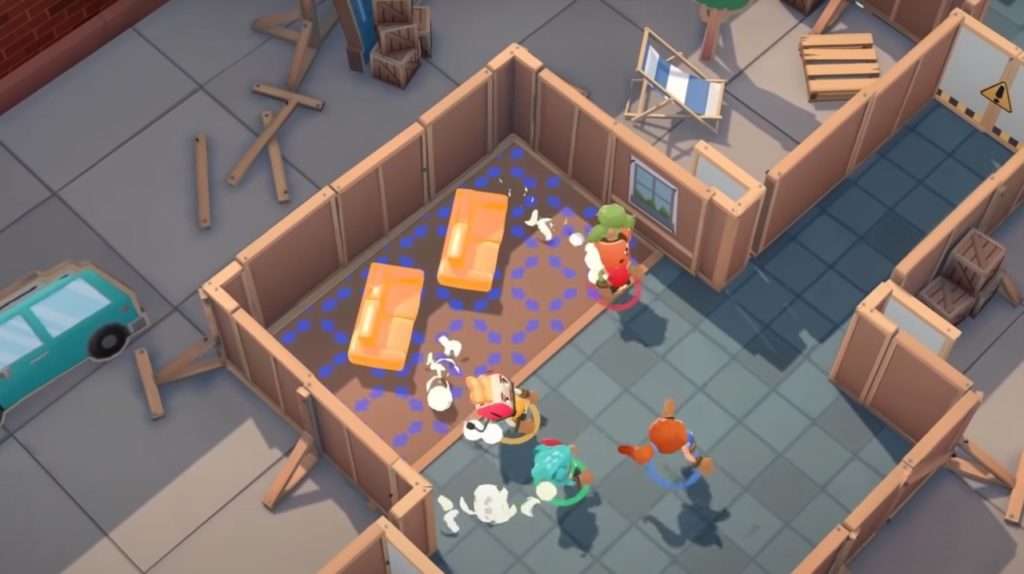 Moving Out is a cooperative physics-based puzzle game developed by SMG Studio and published by Team17. The game requires players to work together as a team of furniture movers, attempting to move various objects out of homes, offices, and other locations and load them into a moving truck.
Players must strategize on how to efficiently move objects while overcoming obstacles such as stairs, narrow doorways, and tricky terrain. The game features a variety of levels with different challenges and layouts, providing plenty of replayability.
The game also includes a range of quirky characters and humorous scenarios, making it a fun and engaging party game for up to four players. The gameplay is accessible and intuitive, with simple controls that anyone can pick up and play.
17) Crash Team Racing Nitro-Fueled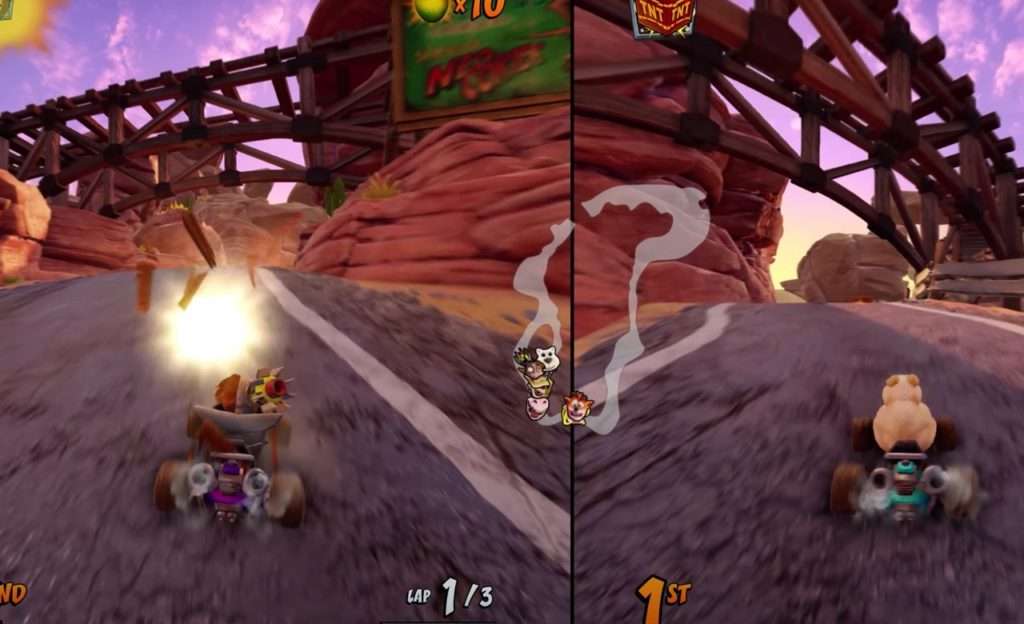 Crash Team Racing Nitro-Fueled is a kart racing video game developed by Beenox and published by Activision. It is a remake of the original Crash Team Racing game, released in 1999 for the PlayStation console.
The game features various game modes including Adventure, Time Trials, Arcade, and Online Multiplayer. Players can choose from a roster of characters from the Crash Bandicoot universe and compete in races on different tracks.
The game includes power-ups and weapons that players can use to gain an advantage over their opponents. It also has a customization feature where players can modify the appearance of their karts and characters using in-game currency earned by winning races.
In addition to its various game modes, Crash Team Racing also includes split-screen multiplayer for up to four players. This allows friends and family to compete against each other in local races, adding to the game's overall fun factor and social aspect.
18) Enter the Gungeon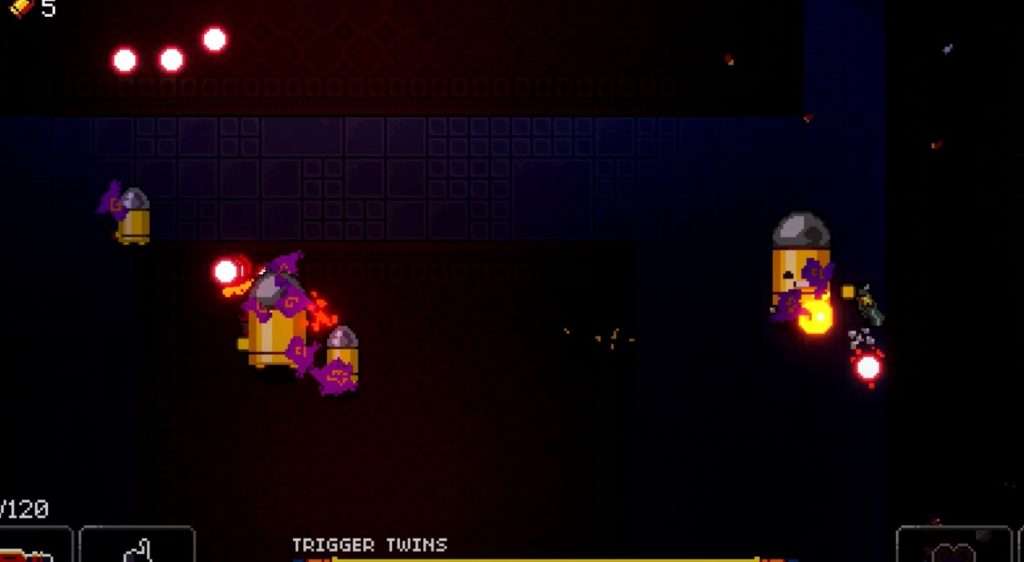 Enter the Gungeon is a bullet-hell dungeon-crawler video game developed by Dodge Roll and published by Devolver Digital. In the game, the player controls one of eight characters (four in the beginning) as they navigate through a series of increasingly difficult dungeons, each filled with deadly enemies and challenging bosses.
Enter the Gungeon supports local co-op for up to two players on the same device. Players can team up to explore the Gungeon together and battle the game's challenging enemies and bosses.
In addition, the game offers players a vast array of weapons and items that they can gather and employ to conquer obstacles and vanquish foes. The ultimate goal is to find a powerful weapon that can kill the game's final boss, the Gundead's past. Its challenging gameplay, quirky humor, and pixel art style have made the game well-known.
19) Broforce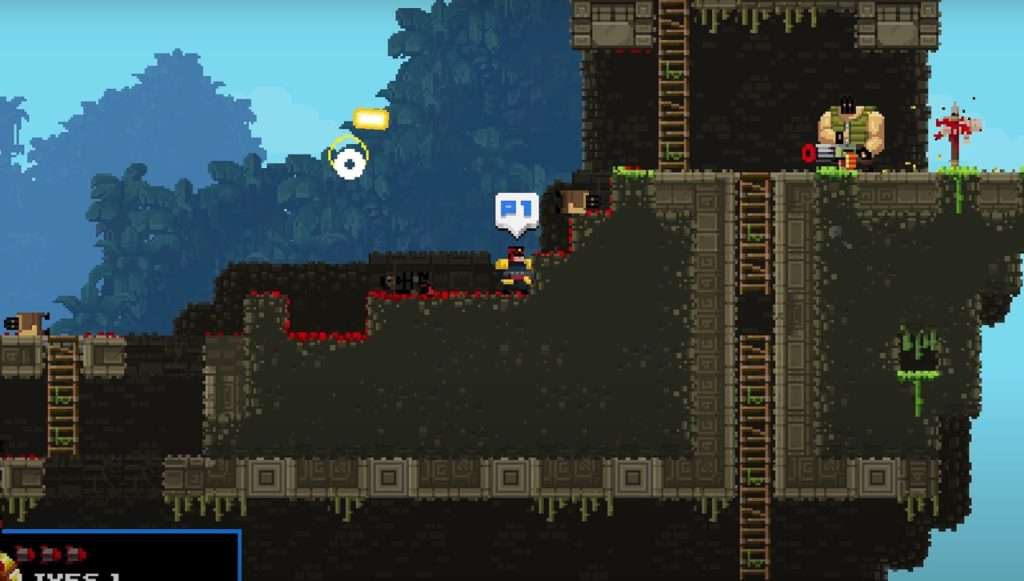 Broforce is a 2D side-scrolling action game developed by Free Lives and published by Devolver Digital. In the game, players control a team of "bros" (parodies of action movie heroes) as they fight their way through levels filled with enemies, obstacles, and destructible terrain.
The game features over-the-top, pixelated graphics and a heavy emphasis on humor and satire. With characters and settings inspired by classic action movies from the 1980s and 1990s.
Broforce also includes local co-op multiplayer, allowing players to team up with friends and family to take on the game's challenges together. This mode adds an extra layer of fun and chaos to the already hectic gameplay, as players must work together to navigate the levels and avoid friendly fire
20) Children of Morta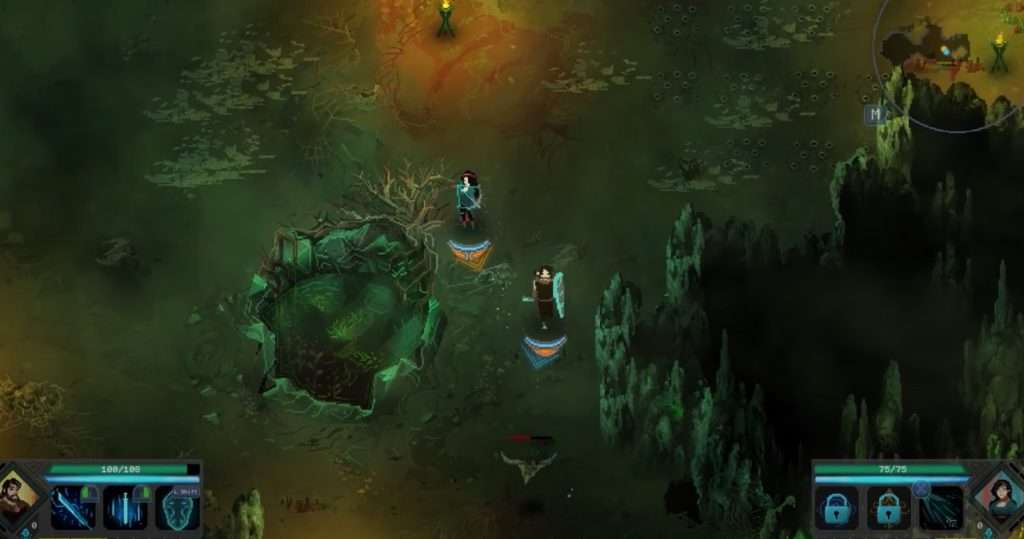 Children of Morta is a story-driven action RPG developed by Dead Mage Inc. In the game, you play as a member of the Bergson family who are the guardians of Mount Morta. A mystical mountain that holds the key to the fate of the world. You must fight off hordes of enemies using a combination of melee combat and magical abilities, while exploring dungeons, discovering new characters, and upgrading your skills and equipment.
The game's beautifully animated cutscenes vividly depict the Bergson family's fight to defend their home and the world against a great evil. The story unfolds through these captivating scenes, showcasing the family's struggles and their valiant efforts to overcome the looming threat.
Children of Morta also features a local co-op mode that allows you to play with a friend, family member, or partner. The co-op mode lets you share the experience with someone else and can be a great way to work together to take down tough enemies and explore the game's world.
More local Co-op multiplayer games
ARK: Survival Evolved
Asterix & Obelix XXXL: The Ram From Hibernia
Mortal Kombat 11
Tiny Tina's Wonderlands
Tekken 7
Tony Hawk's Pro Skater 2
Warhammer: Chaosbane
WRC Generations
The Quarry
Haven
Quake
Rocket League
WWE 2K22
Street Fighter V
NBA 2K23
Balan Wonderworld
Heavenly Bodies
Guacamelee! 2
Just Dance 2023
Can't Drive This
Teenage Mutant Ninja Turtles: Shredder's Revenge
Minecraft
Gran Turismo 7
Human: Fall Flat
Goat Simulator 3
Jumanji: The Video Game
Madden NFL 23
Fifa 23
Nobody Saves the World
Stardew Valley
Lego Star Wars: The Skywalker Saga
Call of Duty: Modern Warfare 2
Why are split-screen/multiplayer co-op games less common?
While it's true that local co-op games are not as common as they once were, there are still many game developers who create games with this feature. However, local co-op games have become less prevalent in recent years for a few reasons:
Online gaming has become more popular 
As internet connectivity has improved, more people are playing games online with others from around the world. Developers are increasingly prioritizing the creation of online multiplayer games, leading to a decline in the availability of local co-op games.
Technical limitations
Many modern games are very demanding on hardware, and it can be challenging to create a game that can run smoothly on one screen while rendering two or more different views. This can make local co-op games more difficult and expensive to develop.
Cost and resources
Developing a game with local co-op requires more resources and testing than a single-player game. This can make it more expensive to produce, and some developers may not see the financial benefit of adding a local co-op feature.
Changes in gaming culture
The rise of mobile gaming and the popularity of free-to-play games has changed the gaming landscape. Many people now play games for short periods of time on their phones rather than committing to long gaming sessions on a console with friends.