There are times when you probably want your phone to indefinitely run apps in the background. For example, you may want to keep a competitive game active or you may rely on receiving notifications promptly as a delivery driver using apps like Doordash, Instacart, and Uber. This is how you can ensure that the desired apps continue running in the background.
How to keep apps opened permanently on Samsung Galaxy tablets using Good Lock
If you own a Samsung Galaxy tablet, there's a hidden feature in the Good Lock app that allows you to keep a select app opened permanently, regardless of how many apps you open. To access this feature, follow the steps below. 
Open Good Lock
Click on Multistar (if it's not installed, download it from the Galaxy store)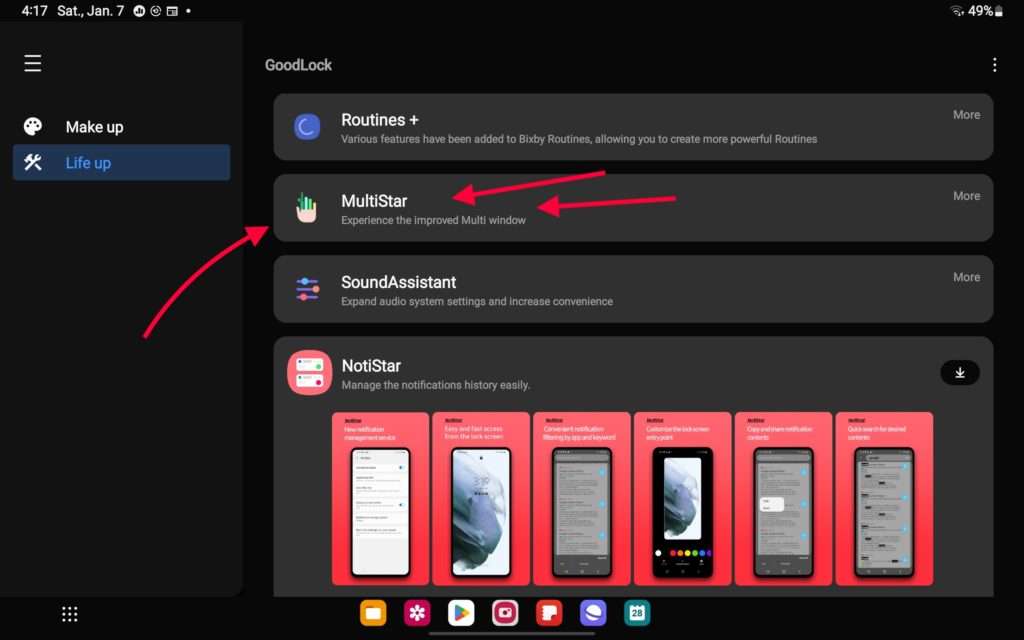 Open Multistar (can only be accessed through the Good Lock app)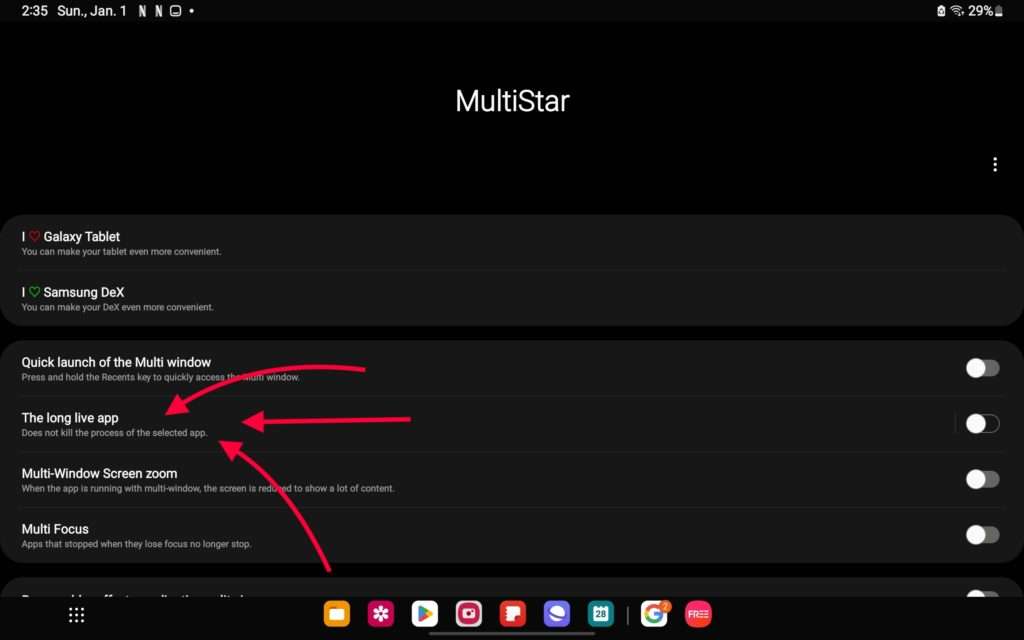 Click "The Long Live app." You should get a warning stating "using selected apps for a long time may affect system performance." Click OK to proceed.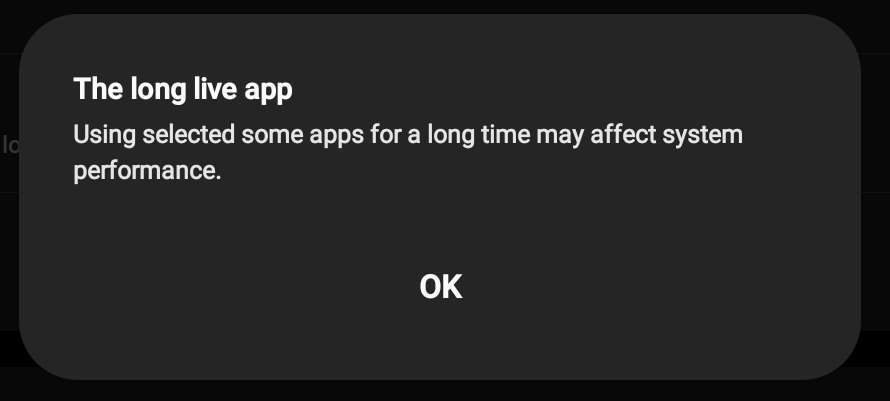 Click The long live app to select apps that you want permanently opened.
Note: For unknown reasons, the Good Lock app is not available in all countries. For updates on supported regions, checkout this page.
How to force apps to permanently run on Galaxy phones and Tablets 
Open your app of choice
Now, open your recents menu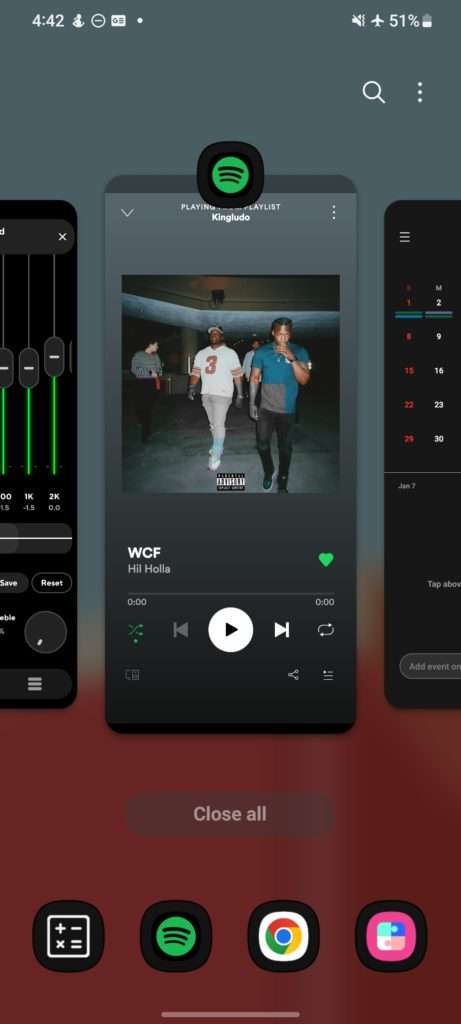 Click on an app icon to access the menu and select "Keep open."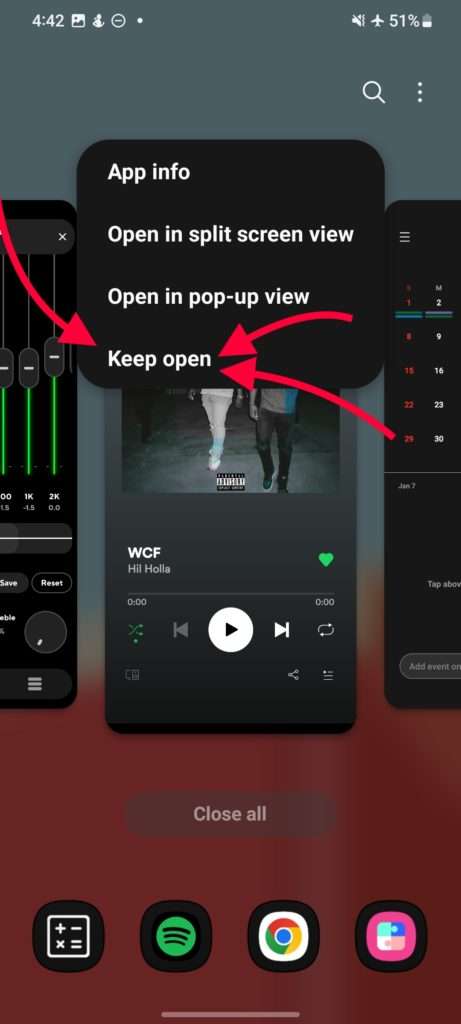 You can keep up to 3 apps locked permanently in the background. (This might be different depending on the specs of your phone.)
To remove an app in this state, open the recents menu, click on the icon and select "Stop keeping open."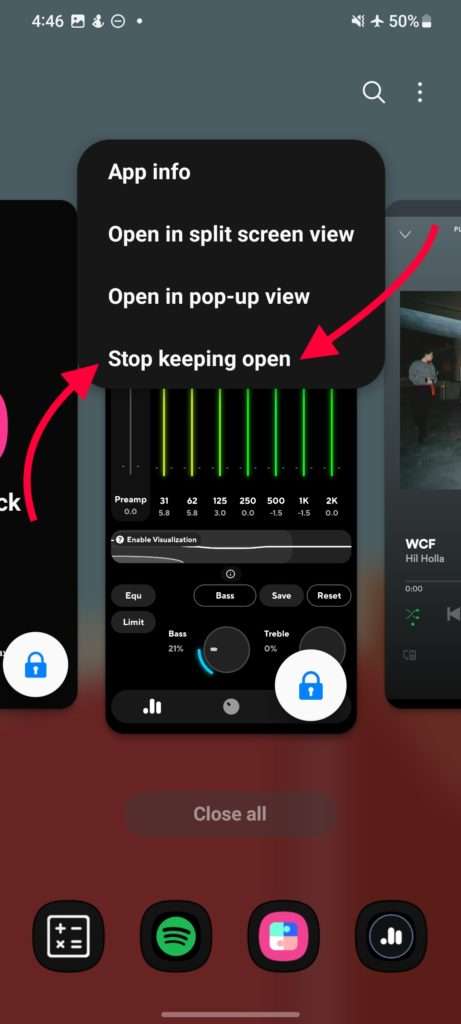 Note: This should work on Galaxy phones and Tablets.
Other ways to keep apps open on Android devices
Increase screen timeout: This will prevent the screen from turning off while the app is open. To do this, go to Settings > Display > Screen timeout and set a longer screen timeout.
Remove battery restrictions: Allow unrestricted battery usage of apps in the background. This setting location may be different depending on the phone in use. For Pixel devices you can locate this setting in App info> battery> Unrestricted. For Samsung devices go to Settings> Battery and device care> Background usage limits> Never sleeping apps.
Use third-party apps: There are several apps available on the Google Play Store that allow you to keep specific apps running in the background.
Disadvantages of forcing apps to permanently run on Android
It's important to note that leaving apps open indefinitely can impact the performance of your device and may lead to battery drain. You should only keep apps open if you need them for a specific task and close them when you are finished. 
Most Android devices are designed to automatically close apps that are not in use to conserve power and improve performance. Therefore, it may be wise to let your phone handle the heavy lifting.
Additionally, some apps work better when they regularly refresh. Keeping them permanently opened may result in bugs and slow performance.
Summary: Should you force apps to run permanently in the background?
There are a few reasons why someone might want to force certain apps to run permanently on an Android device:
To keep a competitive game active: If you are playing a competitive game that you don't want to close, forcing it to run in the background can ensure that you don't lose your progress.
To receive notifications promptly: If you rely on receiving notifications from a specific app (such as a delivery app), forcing it to run in the background can ensure that you don't miss any important notifications.
To keep an app running for a specific purpose: For example, if you are using a tracking app to monitor your fitness progress or a home security app to monitor your home, you may want to keep these apps running in the background to ensure that they continue to function properly.
Keep in mind that forcing apps to run in the background can drain your device's battery faster, so it's important to consider whether the benefits of keeping an app running outweigh the potential downsides.
---
Galaxy S20 FE deal! Is it worth it?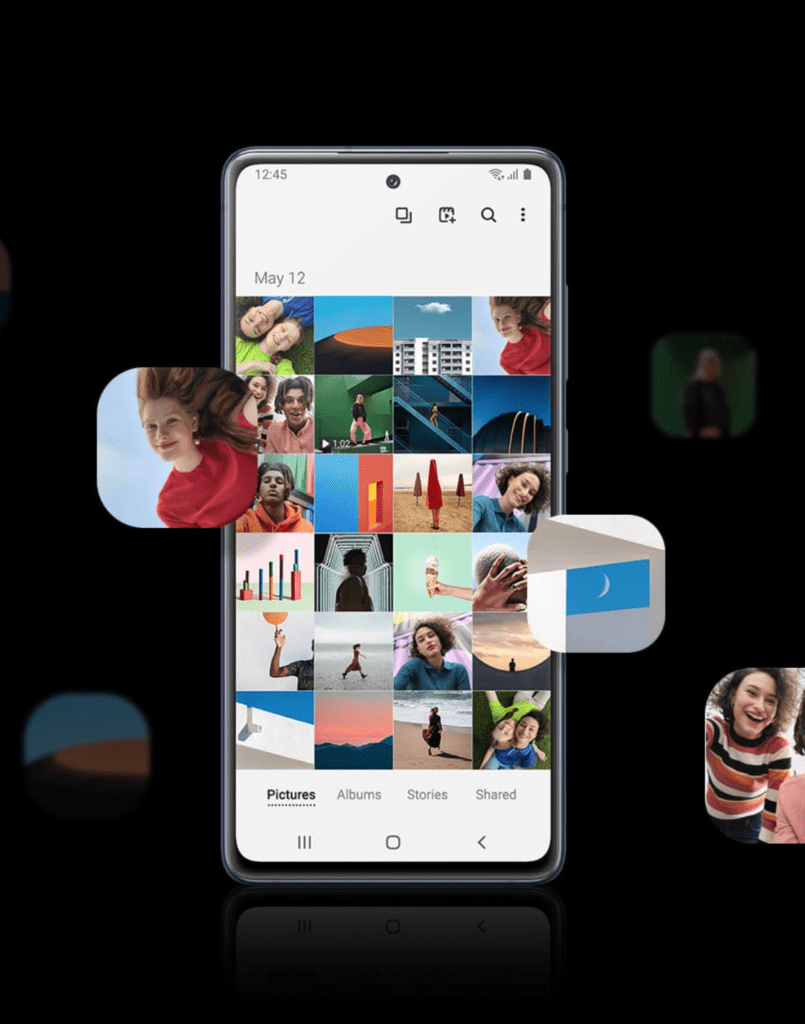 The Samsung Galaxy S20 FE (Fan Edition) is a highly-rated smartphone that offers a great balance of features and value. It has a large, 6.5-inch Super AMOLED display with a high refresh rate, providing an immersive and smooth viewing experience. The phone is powered by the Qualcomm Snapdragon 865 processor, making it capable of handling demanding tasks and games with ease. The Galaxy S20 FE also has a triple camera setup on the back, allowing for versatile and high-quality photography.
In addition, the phone is equipped with 5G connectivity, providing faster download and upload speeds for data-intensive activities such as streaming video. The Galaxy S20 FE has a 4500mAh battery, capable of lasting a full day of use on a single charge. Overall, the Galaxy S20 FE is a well-rounded smartphone that offers a great combination of performance, features, and value. For less the 300$ on Amazon, it's definitely a steal.
---
Disclosure: Vividbay is a participant in the Amazon Associates Program. We may earn a commission from qualifying purchases.