Helmets have come a long way from being mere protective gear. In today's world, they have evolved into smart companions that not only prioritize your safety but also enhance your cycling or motorcycling experience. With integrated features like Bluetooth connectivity, cameras, intercoms, lights, speakers, microphones, and GPS, these innovative helmets are changing the way we ride, making our journeys more convenient and enjoyable.
Beyond Safety and Comfort
For individuals passionate about cycling or motorcycling, helmets are essential for both safety and comfort. However, the realm of smart helmets introduces a new dimension to this basic requirement. These helmets are equipped with a variety of built-in technologies that can significantly improve your riding experience.
But with so many smart helmets available on the market, how do you choose the best one for your needs? Here are some of the best smart helmets for cyclists and motorcyclists that you can consider:
1. Sena Momentum Pro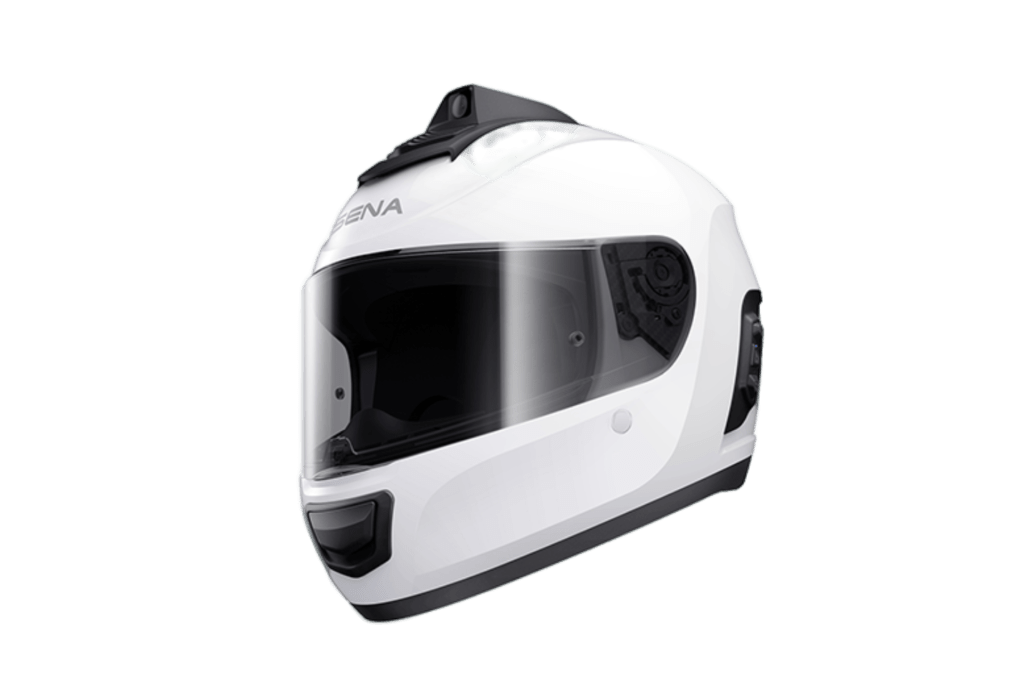 Imagine a motorcycle helmet that not only shields your head but also captures your most memorable moments on the road. The Sena Momentum Pro does just that. Featuring an integrated QHD action camera, this helmet can record up to two hours of continuous footage, allowing you to relive your rides. The Bluetooth connectivity syncs effortlessly with your smartphone, enabling seamless communication. Moreover, the intercom system lets you connect with up to seven fellow riders within a mile radius. With advanced noise control technology, your audio remains crisp, and audio multitasking permits simultaneous music playback and Bluetooth conversations. Safety-wise, the helmet is DOT-approved and designed for optimal aerodynamics. Configuring the helmet is a breeze via the Sena Utility App, compatible with Android, iOS, and Windows. The addition of WiFi connectivity further enhances convenience, allowing instant footage preview and download to your smartphone.
2. Lumos Kickstart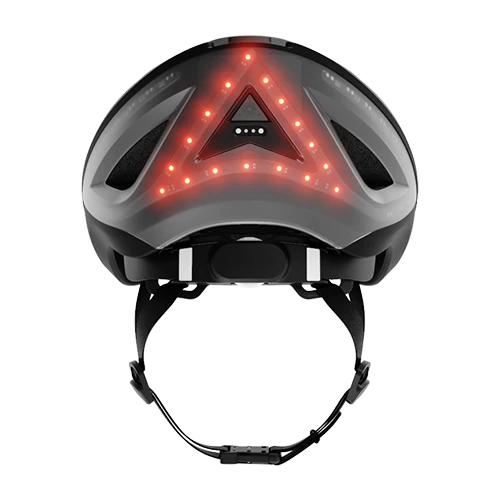 Catering to cyclists seeking a blend of safety and innovation, the Lumos Kickstart is a standout option. Its distinctive feature is the array of LED strips positioned on the top and rear, controllable via a handlebar-mounted remote or even hand gestures through an Apple Watch. Emitting a remarkable 500 lumens of light, these LEDs serve as turn signals, brake lights, and visibility enhancers, ensuring heightened safety. The inclusion of the MIPS system adds an extra layer of head protection during impacts. Compatibility with Apple Watch adds to its usability, while the Lumos Companion App offers customization options for light settings, battery monitoring, and ride tracking. Certified through crash tests, waterproofed to IPX6 standards, and boasting a battery life exceeding 10 hours, the Lumos Kickstart is a reliable choice.
3. FreedConn BM2-S
Motorcycle enthusiasts can find a communication-focused companion in the FreedConn BM2-S. Featuring a Bluetooth unit, this helmet effortlessly links to your smartphone, and the intercom system facilitates communication with up to three riders within an 500-meter radius. The stereo speakers and noise-cancelling microphone ensure excellent sound quality and hands-free calls. Additional features include a built-in FM radio and an adjustable sun visor, enhancing both entertainment and comfort. With DOT certification for safety and a lightweight yet robust shell design, the FreedConn BM2-S offers a dependable and comfortable ride.
Embrace the Smart Future: A Helmet for Every Rider
While the array of smart helmets available may seem overwhelming, understanding their features and benefits can help you make an informed decision. Whether you're a cyclist seeking enhanced visibility or a motorcyclist aiming for seamless communication, these smart helmets cater to various preferences, budgets, and riding styles. As technology continues to reshape the way we experience the road, embracing smart helmets could be a significant step towards safer, more convenient, and enjoyable rides.
Disclosure: This post contains affiliate links, which means we may earn a small commission if you click on them and make a purchase.